There is another reason to visit Boudha beside Sherpa and Tibetan foods. Boudhanath Stupa (Khaasti Chaitya) destroyed during 2015 earthquake has been fully restored now, and it looks better than ever.
In the earlier article, Eat in Boudha- Tibetan and Sherpa Cuisine, I have listed some of the Sherpa and Tibetan foods and places to eat that you shouldn't miss. Here are some more foods you may like to try.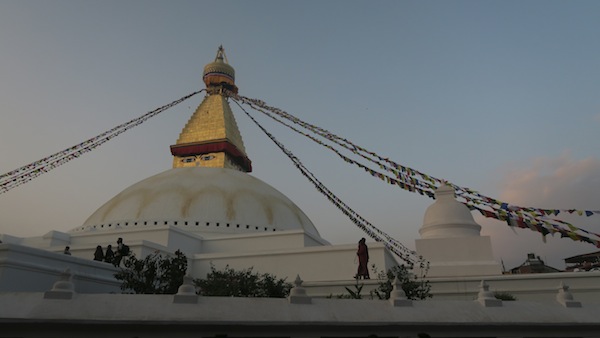 'Thenthuk' or 'Shyakpa' in local Sherpa language is a simple, delicious and hearty soup made from hand-pulled noodles, potato, radish, meat etc. I randomly entered a restaurant named 'Sherpa Kitchen' for Thenthuk/Shyakpa and they have the delicious large bowl of thenthuk with lots of vegetables. Seems like it is very popular with locals, and everyone was eating thenthuk. It is located on the eastern side of the stupa and you can see a small signboard with restaurant name at the entrance of the alley. You can also find it in plenty of other local restaurants in Boudha, especially owned by the Sherpa or Tamang people.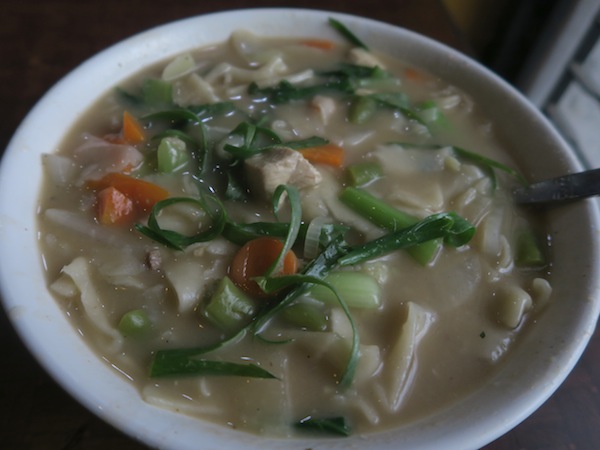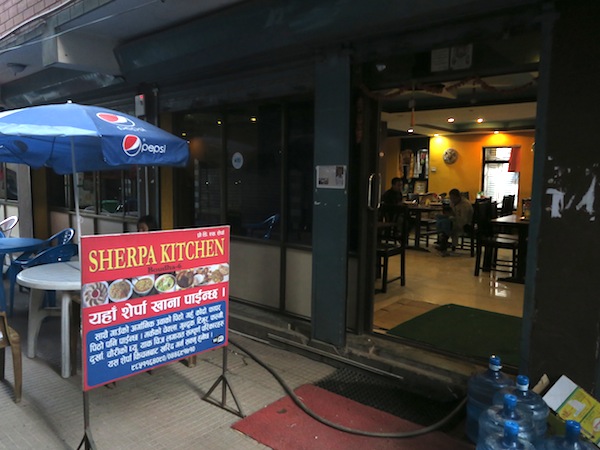 'Aalu Roti' (in the Nepali language) or 'Riki Kur' (in Sherpa Language) is basically potato pancake and served with yak butter and chili sauce. Traditionally it is served with Somar which is made from fermented milk and has strong pungent flavor. It is a very simple yet satisfying dish. Sherpa people love Riki Kur. I have tried Riku Kur in the same restaurant, 'Sherpa Kitchen', where I had delicious thenthuk. You can also find it in 'Boudha Sherpa Kitchen' located in the open space in the eastern side of the stupa (check the article for direction hint) but make sure you go early before 11 am.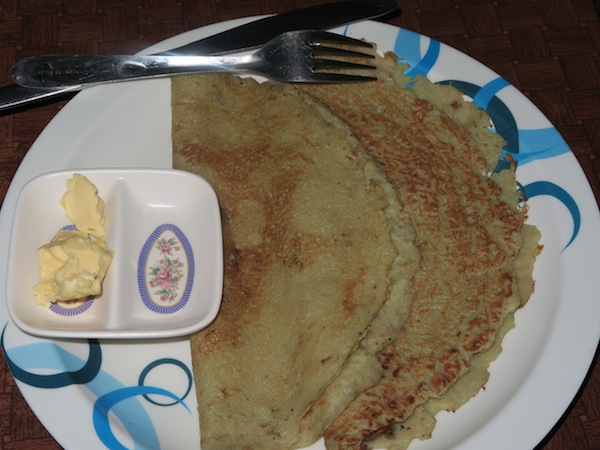 'Momo' in 'Mechung Restaurant' is very popular around Boudha. It has a history of almost four decades. It is usually packed with locals and you can see almost everyone eating momo. The restaurant is located on the main street around 150 meters down (east) from Boudha Stupa entrance gate on left, and on the first floor. I have been told by the owner that the restaurant will shift to a new place near to the stupa entrance gate in three months.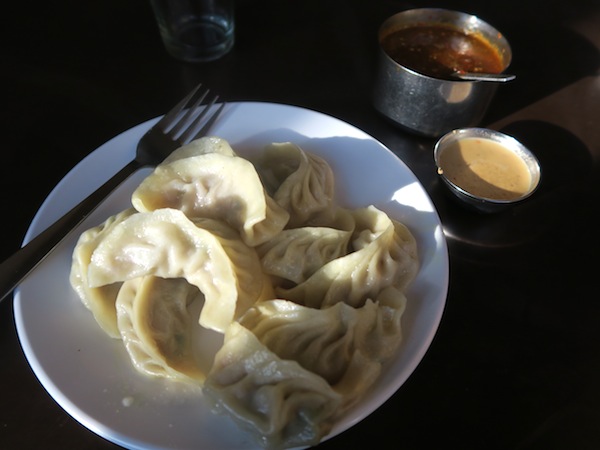 'Shyaphale' or 'Shyabhalep', which literally means meat bread ('Shya' means 'meat' and 'Phale' means 'Roti or Bread' in Sherpa language), is a deep-fried pastry filled with minced meat, spring onion, and simple spices. It has a crispy soft pastry with mouth-watering juicy meat inside and usually served with chili sauce. Try in 'Mechung Restaurant'- Shyaphale is as good as their momo. You may also like to try their Thukpa made from homemade noodles.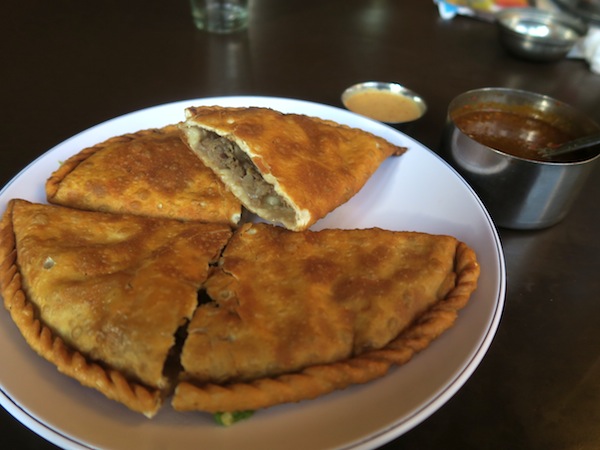 'Aalu Sipsip' is more of a Tibetan and Chinese cuisine. It is prepared from stir-frying finely sliced potato with garlic, spring onion, chilies and soy sauce. I have tried this in 'Bod Thap Restaurant', which is also located in the open space on the eastern side of Stupa. It has very simple flavor but are really delicious, and has a crunchy texture.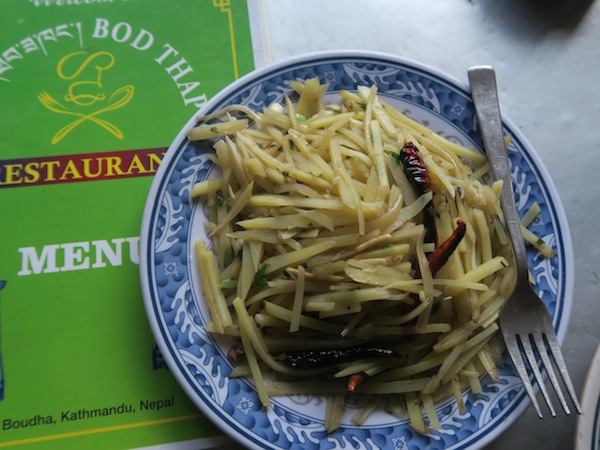 On the alley in the northern side of Stupa, you will likely see a woman selling flours and varieties of local food products from Gatlang, Rasuwa. You may like to buy 'Yak Butter'. Nothing is like the rich flavor of yak butter- you are going replace the regular butter once you try it. You may like to 'Chhurpi'- hard cheese made from yak milk, which has rich buttery flavor, light pungent smell, and slightly sour taste.