In recent years, Thakali Khana is becoming popular in Kathmandu, and many Thakali restaurants are mushrooming in the city. If you are wondering where to go, here is the list of best restaurants serving delicious authentic Thakali taste. One easy way to find whether the Thakali Khana they serve is authentic or not is by checking the daal, which is central to the flavor of the whole dish. Daal must be prepared either from black lentils or locally grown beans from Mustang, and with ghee-jimbu tempering  (jhanne). Instead of rice, you may also like to try buckwheat dhido (porridge-like) in Thakali Khana set. Also try other varieties of Thakali cuisines such as Kanchemba (buckwheat fries), Mustang ko Aalu (fried potato from Mustang), Sukuti (dried meat) etc. in these restaurants.
Lete Thakali Kitchen, Tangal (Rating: 9/10)
Tangal has been growing as food hub including for Thakali cuisine. 'Lete Thakali Kitchen' is one of the first serving authentic Thakali cuisines in the area and named after a small Thakali village in Mustang. Their potato and vegetable curry cooked in jimbu and the gundruk ko achhar are my favorites in the Thakali khana set. They also serve mula thepe achaar (minced radish achaar)- one of the traditional Thakali dishes, as a side relish. The owner Munna Gauchan was kind enough for explaining to me about the traditional Thakali food culture, ingredients, and recipes.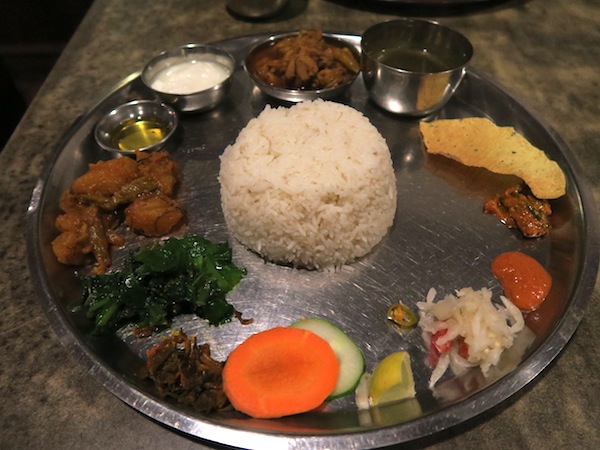 Nilgiri Thakali Delights, Tangal (Rating: 9.5/10)
Operated by renowned chef Shambhu Basnet, which has over 15 years of experience in Thakali cuisine, Nilgiri Thakali Delights is the highly recommended place to go for Thakali Khana set. It has the best Daal that I have ever tasted- perfectly balanced, thick, creamy and flavorful. The restaurant is totally dedicated to Thakali cuisines with varieties of traditional Thakali foods that you have probably never heard or tried before. It is comparatively little pricier than other regular Thakali restaurants though, but worth it.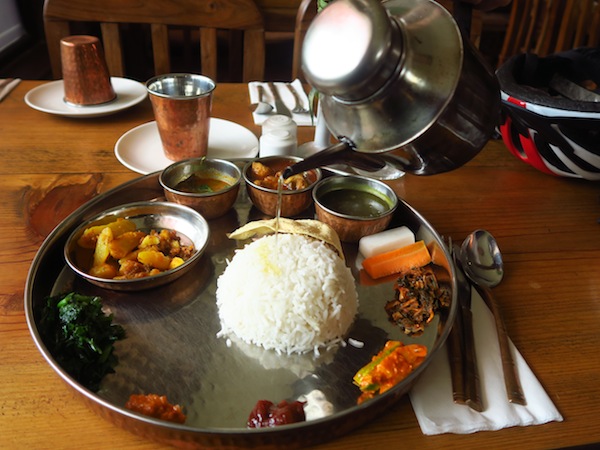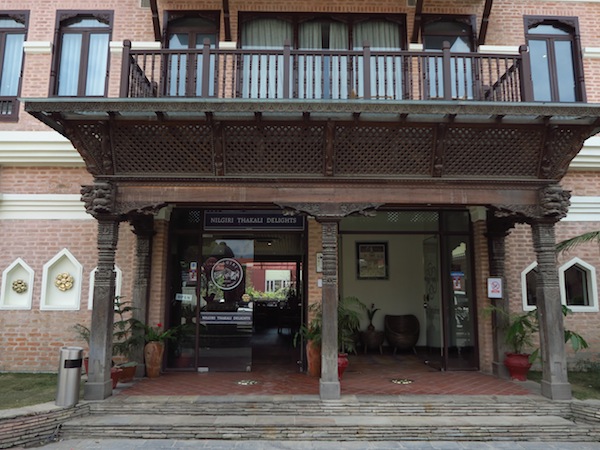 Thakali Bhanchha Ghar, Thamel (Rating: 8.5/10)
Always packed with hungry Thakali Khana lovers as well as tourists, this place serves delicious Thakali Khana set at a very reasonable price. Located in the touristy Thamel area, I often take my foreign friends to introduce the taste of Nepali cuisine and what we Nepalis love to eat every day.
Jimbu Thakali Capital Grill and Panya, Tangal (Rating: 9/10)
Located just in front of the Nilgiri Thakali Delights, it has become one of my other favorite Thakali restaurants in town. It has given a careful attention to each item served in the Thakali Khana set. Apart from Thakali Khana, try their crispy delicious Kanchemba-loved it.
Map here | Facebook page | Webpage
Thakali Ghar Aaagan, Bansbari (Rating: 8/10)
Well decorated to give the ambience of Thakali home or kitchen, this is the other place I have recently visited and found to serve decent Thakali cuisines. I am not sure if there is a culture of eating fried chhurpi (traditional hard cheese) in Thakali community, but the restaurant has a menu of fried chhurpi– it seems quite unusual but liked it. They also have a small store selling local products from Mustang such as jimbu, daal, buckwheat flour etc.
Map here | Facebook page | Webpage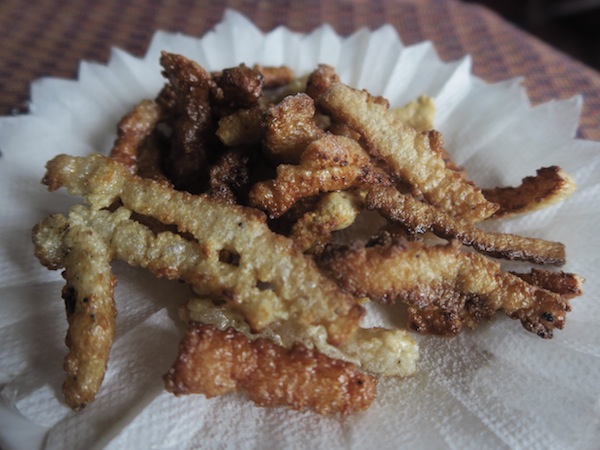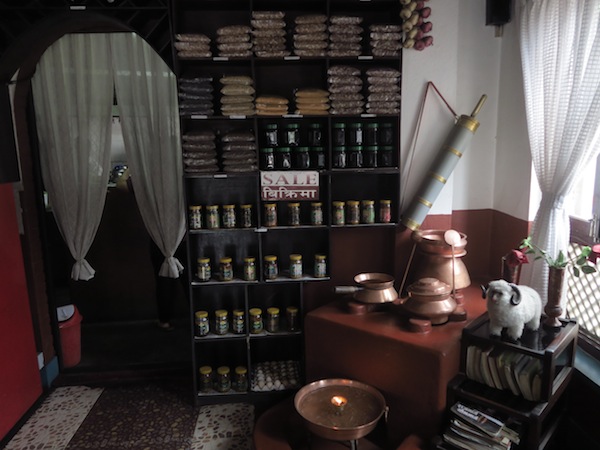 If you have any recommendations for the best Thakali Khana experience in Kathmandu, please suggest on the comment box below. Thank you!
Also read: