Maghe Sakranti is one of the biggest festivals of Magar communities. Growing up in the community, I remember having Batuk roti and boiled then fried Tarul (yam) with spices when kid. These are the popular ethnic delicacies of Magar communities eaten during the festival. It is very easy to make, and a little different way of eating Tarul than usual boiling or making curry.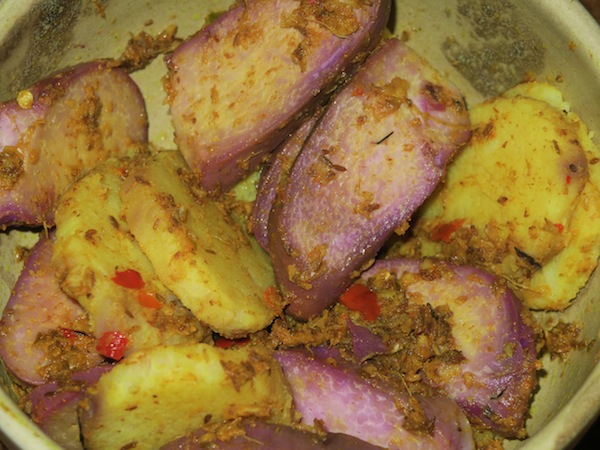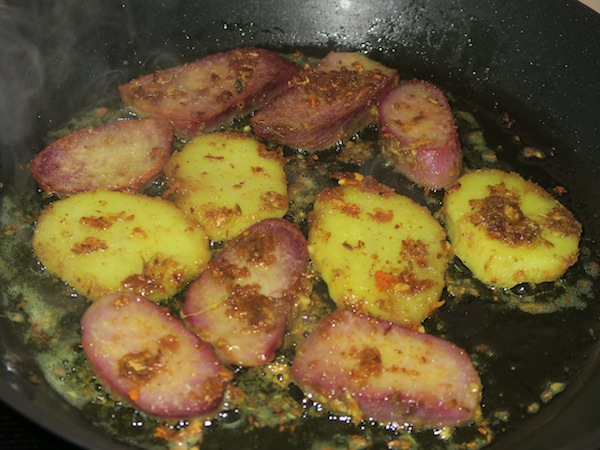 Ingredients
½ kg Tarul or yam (serving for 2 ppl)
1 tbs Cumin
1-2 Fresh Green or Red Chilies
4-5 Garlic cloves
Thumb size Ginger
½ tsp Turmeric powder
1 tsp Salt
1 tbs Vegetable Oil
2 tbs Ghee or Butter (for frying)
Method
Boil or steam Tarul (yam) until cooked. Make sure that you don't overcook it, either it will fall apart while frying.
Grind cumin, chilies, garlic, ginger and salt (according to your taste) together and make fine paste. Add turmeric powder and vegetable oil and mix them together.
Let the boiled or steamed Tarul cool down. Peel the skin and cut them into a cm think slices or discs.
Add the spices mixes and use your hand to gently massage spices mix on Tarul slices. Let it marinate for over half an hour.
In a pan, add few tbs of ghee or butter and shallow fry the slices both sides for around 2 minutes each side. The fried Tarul with spices is ready and eat it when hot. Sprinkle some salt if required.