Batuk roti is made from black lentils (kalo maas) or rice beans (siltung/masyang) and is one of the main festive foods eaten during Maghe Sankranti or Maghi festival. It is a cultural food of Magar ethnic community and must-have in any occasions, festivals, and ceremonies including marriage ceremony. It is widely eaten by other communities including Khas and popular dish in western region- Palpa, Gulmi etc. and usually eaten with chukauni (made from potato, yogurt, and spices).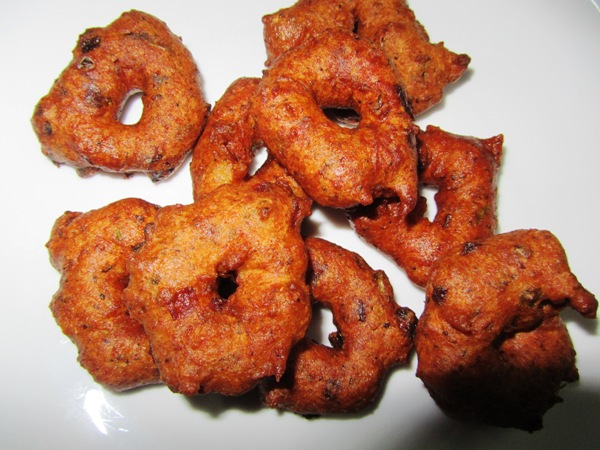 Ingredients
250 gm black lentils (kalo maas)
3 tablespoons ginger paste
2 tablespoons garlic paste (optional)
½ teaspoon turmeric powder
½ liters vegetable oil/sunflower oil
Salt
Note: You can also add finely chopped onions, spring onions, coriander leaves and/or even broad leaf mustard greens (rayo saag). You can also add more spices such as cumin, coriander, and black pepper powder, and also green chilies.
Method
Soak the black lentils in a bowl for overnight or for at least 5-6 hours. Massage the black lentils using your hand to remove the outer black layer and wash thoroughly with clean water. It is not necessary to remove all of the outer layers— it also gives texture to the dish. Leave them some time to drain excess water.
Grind the blank lentils in a food processor (do not add any water). Traditionally, it is ground in silauto (flat stone mortar) or okhal (stone or wooden mortar). Make sure that it doesn't form a very fine paste- grainy paste will give a nice texture and make fluffy batuk. Transfer the black lentil paste to a large bowl. Then, add salt, turmeric powder, ginger paste, and garlic paste, and mix them together. Leave the mixture covered for half an hour. Make sure that the mixture doesn't have too much moisture but enough moisture to hold on together. If the black lentils are properly drained before putting processing them in food processor then it should have the right amount of moisture. If you think it has more moisture, you can add some black lentil flour or just plain flour.
For frying batuk roti, add ½ liters of vegetable oil in the deep frying pan (preferably with a thick base) over medium heat. When the oil is hot enough, take a small handful of mixture in your hand, make a small doughnut- or ring-shaped with a small hole as in the middle using your fingers and palm, and fry in the oil until golden brown on both sides (it will take around 2-3 minutes in each side to be perfectly cooked). Make sure that the oil is hot enough and you fry it on medium heat.  You can use a skewer or slotted spoon to flip and remove them from the oil.
You don't need to wait for Maghe sakranti to cook or eat batuk roti. They are great and healthy snacks full of proteins and loaded with flavors.