If there is one last dish that I wish to eat, it will probably be noodle soup. The essence of the good noodle soup is in the broth and the spice condiments to go with. The day may be hot or chilly, slurping a noodle soup is always satisfying. Noodle has become a kind-of easy go-to food in urban communities of Nepal. Chinese-derived chowmein (meaning fried noodle) stir-fried with soy sauce, and Thukpa (noodle soup) are more common. Sherpa's Shyakpa– a hand-pulled wheat flour noodle soup traditionally with dried meat and vegetables, Thakali's Aalangkhu– handmade buckwheat noodle soup with smoke-dried meat and vegetables, Eastern's egg noodle soup served in peas and potato curry, Tibetan Thenthuk similar to Shyakpa to more recent Chinese Sichuan style noodles with minced meat, various forms of noodle soup are consumed in Nepal.
Noyoz, Baluwataar
One of the underrated restaurants in town but my favourite, it serves Rai and Limbu foods among others and popular for its pork dishes. Thukpa comes with good broth and chunks of meat of local domestic black pig (kalo sungur). Also, to try their keema noodle – little bit fatty but delicious to eat.
Himalayan Sherpa Food House, Boudha
It is the hidden gem of Boudha- serving traditional Sherpa dishes. Shyakpa (or Thenthuk in Tibetan language) made from hand-pulled noodles and Thukpa are simple but delicious to eat. Sprinkle some sichuan pepper and chilli sauce to add more flavour.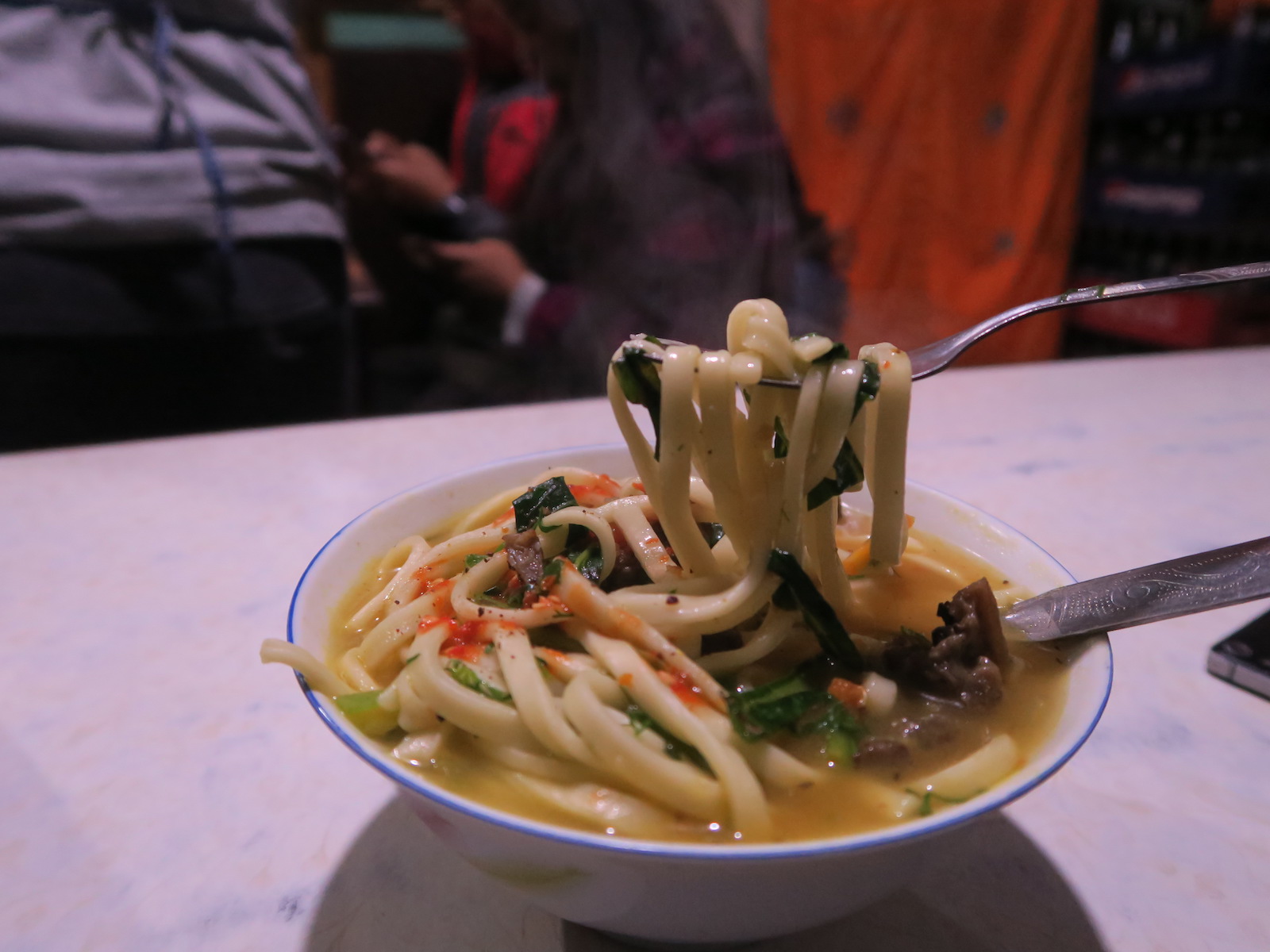 Khawa Karpo Tasty Noodle Factory, Boudha
More than chowmein or Thukpa, the noodles they serve is more-like Sichuan dan-dan mian served with minced meat and flavoured with soy sauce, chilli sauce, sesame oil, garlic, msg, and sichuan pepper. It is the most popular eatery for noodle in Kathmandu and their noodles are in-house made.
Little Tibet, Thamel
Recently opened, located in busy streets of Thamel, Little Tibet has Nepali, Bhutani and Tibetan menu. Try their gyathuk (or Thukpa) with clear delicious broth but meat pieces were bit chewy.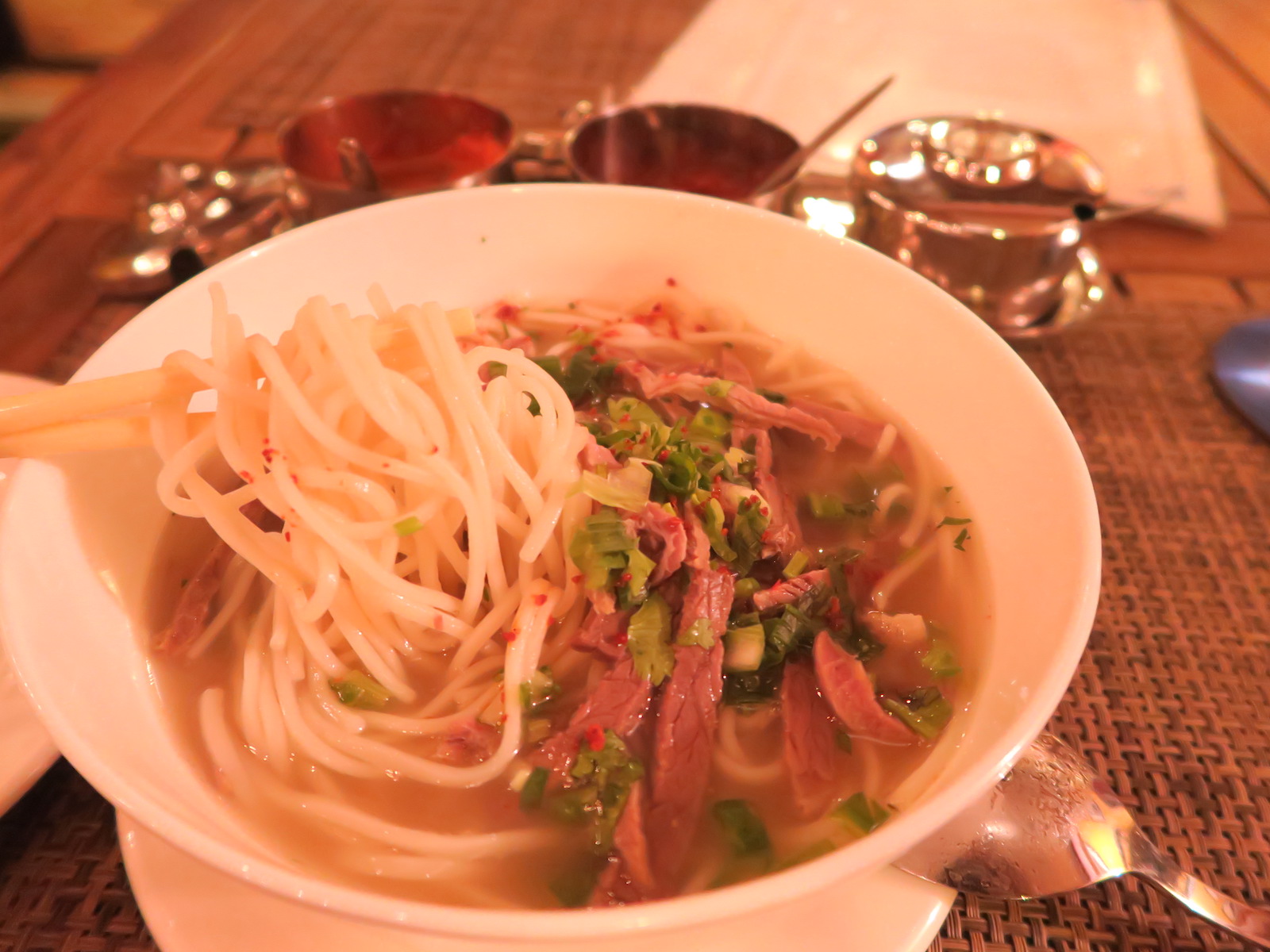 Solu Sherpa Khaja Ghar, Patan
Hidden inside a courtyard in Mangalbazaar, Patan, it is popular among goers. The bone-based broth is tasty and has a range of condiments one can choose to enhance the Thukpa flavour from soy sauce, garlic-water, chilli-vinegar, chilli-garlic flakes to sichuan pepper. However, it needs to be a bit careful about hygiene.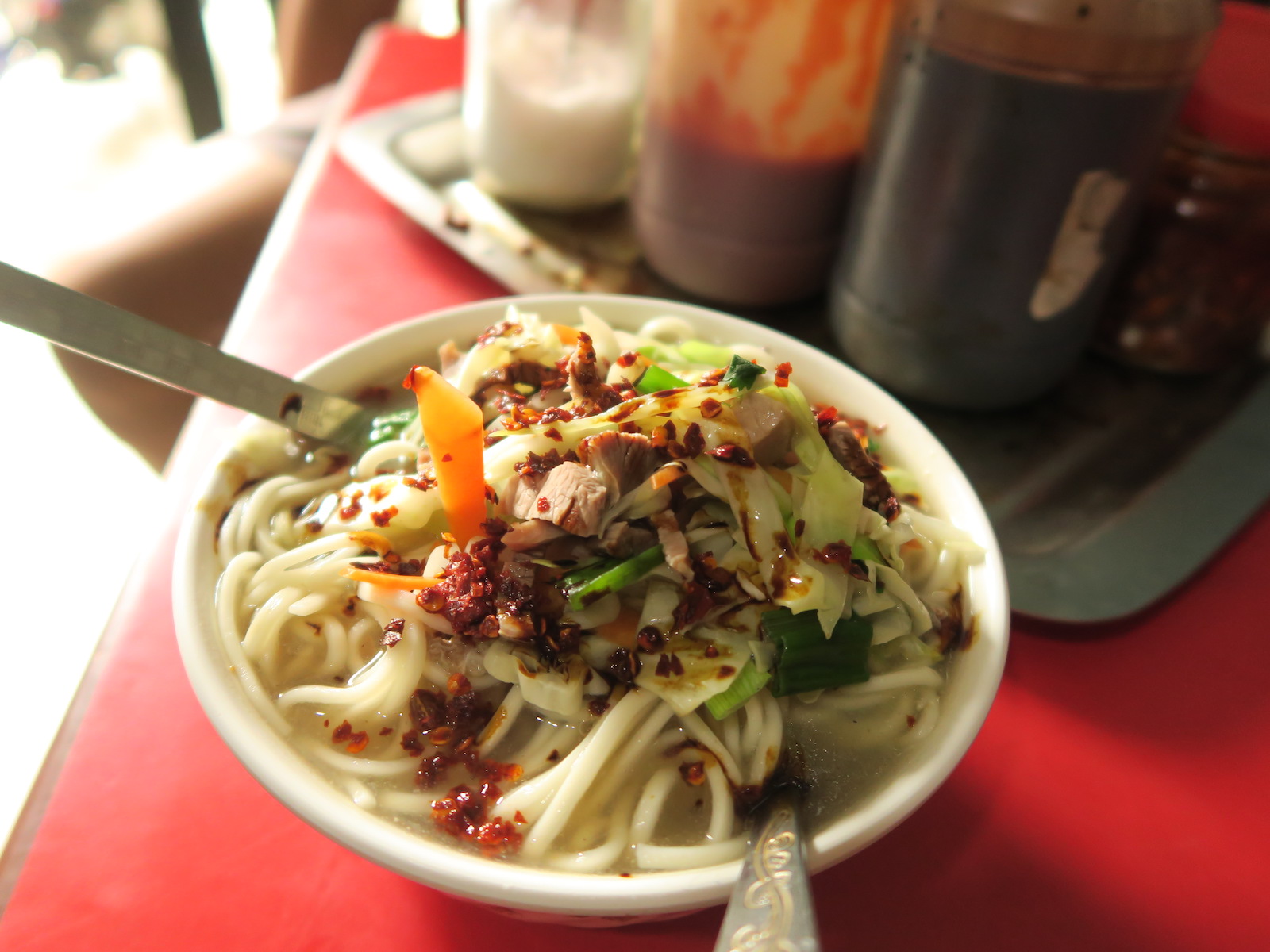 If you have a recommendation for a bowl of good noodle soup in Kathmandu, please comment below or write to us at thegundruk[at]gmail.com.