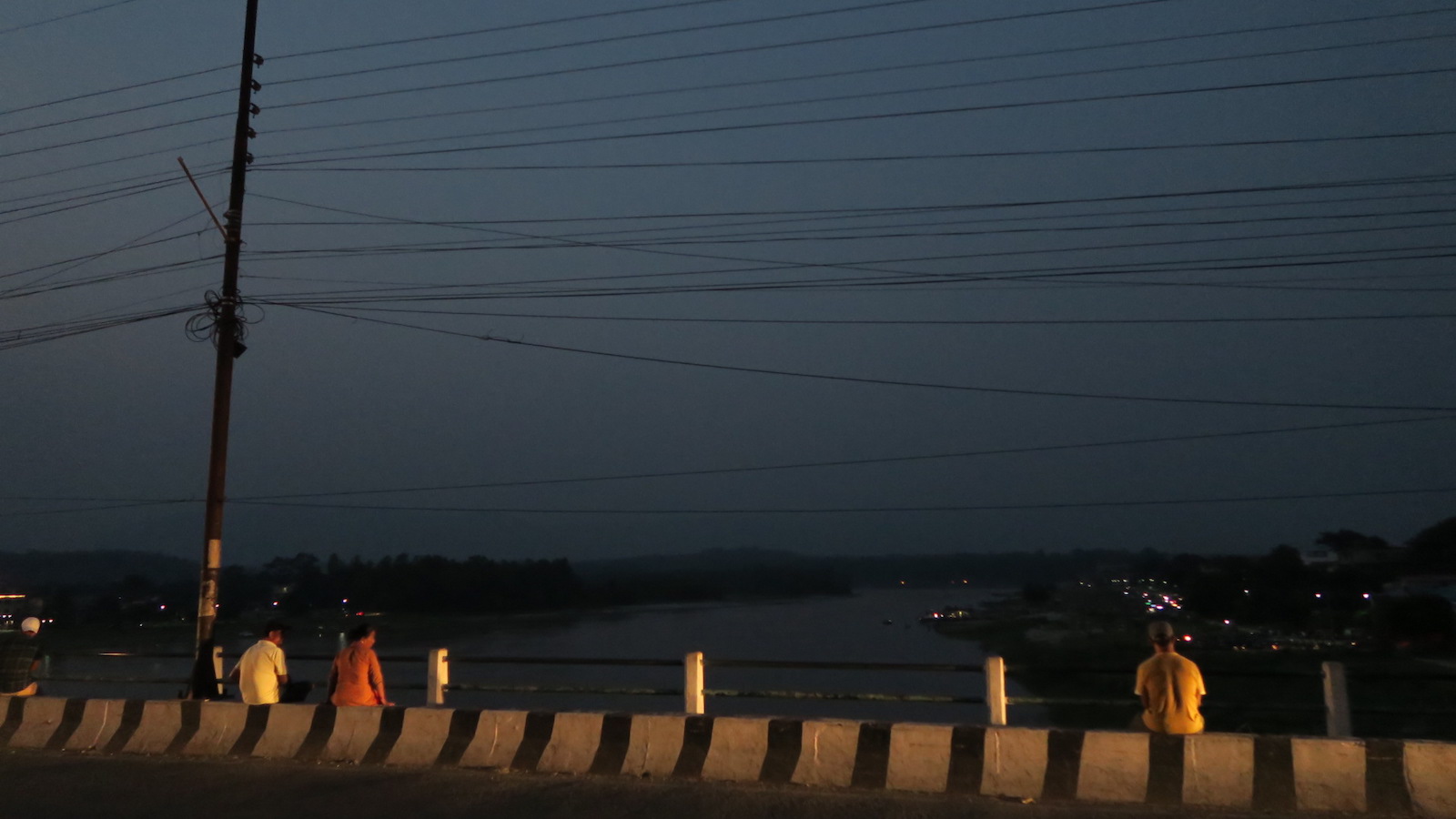 It was sweltering hot. My phone screen reads 'Bharatpur 41 °C' at around 4 pm. The sun was still out and the city would only cool down after the sun goes down. But that wouldn't deter me to go out to the city and explore the foods it has to offer. It had been a while I haven't visited the city. The city sits on the bank of Narayani river- a large river originating from the Himalayas. It is also the nearest big city from Sauraha- entry point to touristic Chitwan National Park.
When in the city, one food you definitely shouldn't miss is taas – goat meat marinated overnight with loads of aromatic spices and dry-cooked in a think flat pan until tender.  Might seem overrated as it gains popularity and now with sanitized eateries, but it is still an iconic food defining the city. The credit to introduce taas in the city goes to 'Bhetghat Restaurant'. Although it has just been barely over 30 years the dish was introduced, it has taken over the city. Now there are restaurants throughout the city serving the dish. The tender and aromatic meat from marinating with spices overnight is served with puffed rice, achaar, and dregs of fried spices, and generally eaten as a snack.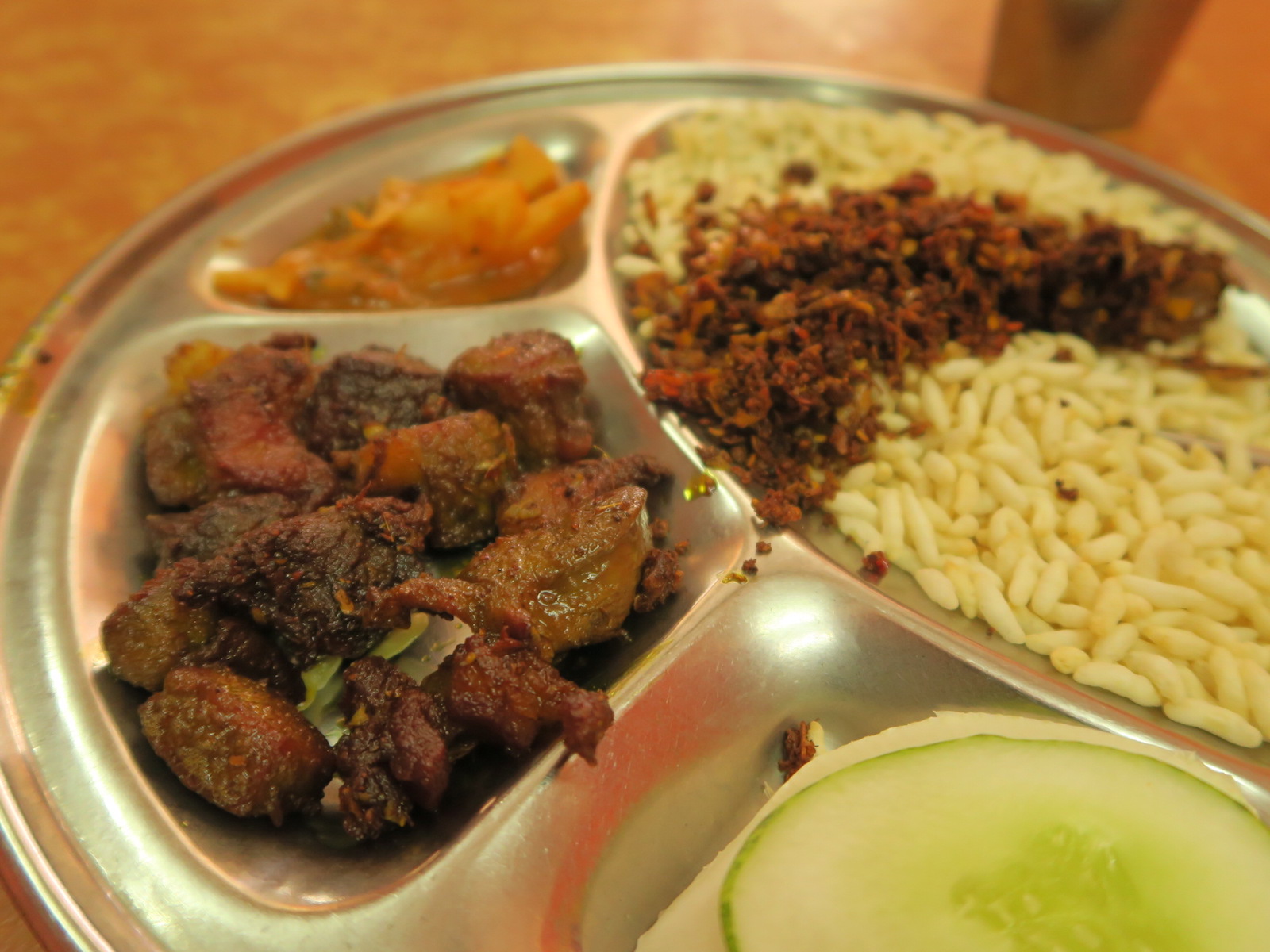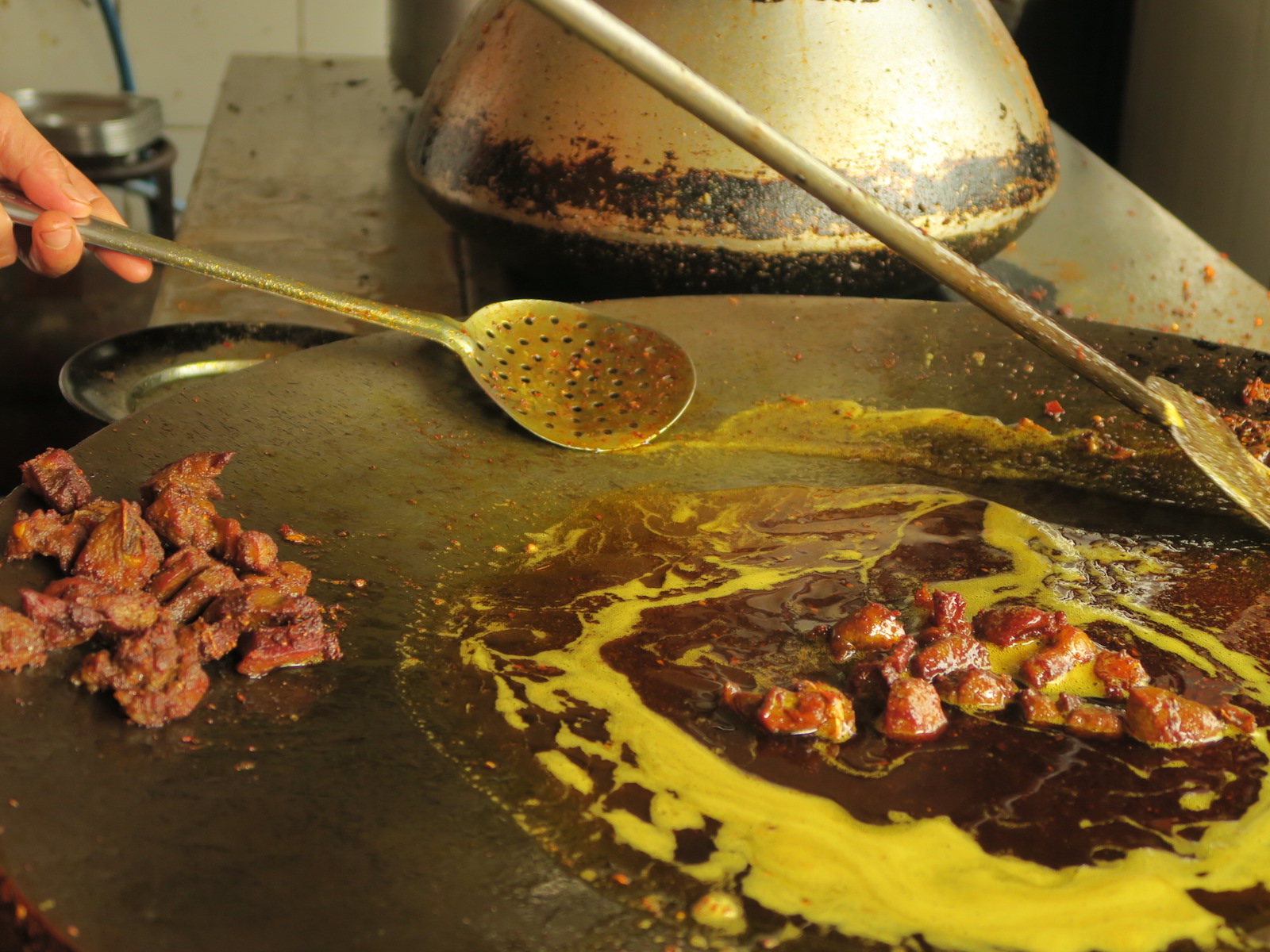 Next to Bhetghat Restaurant at Sangam Chowk are two popular sweetshops named 'Bhaishnav Misthanna Bhandar' and 'Ram Misthanna Bhandar' where you find all kinds of sweets and dishes that constitute the culture of both in southern plains of Nepal and India. While wondering what food is worth not missing in Narayanghat, sitting in a coffee shop and reading space 'Dabali – The Space', a young local suggested having rajkachori chaat at Bhaishnav Misthanne Bhandar. Unluckily the day I went, they were out of the rajkachori chaat but I had somosa chaat. The dishes there are inexpensive and are popular for morning breakfast jeri puri tarkari. I made sure that I grab some sweets, especially laddu made with ghee before I left the city.
The southern part of the city along the rivers and the edges of the jungle is inhabited by the indigenous Tharu community. They have a very rich food culture. But there hardly exists a place in the city that serves Tharu food- it is mostly cooked at home on special occasions. Found that the 'Hotel Happy Home' at Kamalnagar, owned by Tharu, serves a much-loved Tharu dish ghonghi – a freshwater snail curry and also sometimes wild hog (actually domesticated) and duck meat. It was one of the delicious ghonghi I have had.
Duck meat and fish, either from river or from the pond, are popular in Chitwan. I didn't have enough time to go but I have been told that a village at the bank of Narayani river near Shivaghaat and after crossing Bhangerithaan park, which is about seven kilometers from the city, serves delicious river fish. The small eatery has no signboard and locally known as Khagda Bhauju ko Pasal or something. You can give it a try when you are there.
And if you are feeling the unbearable heat, cool down yourself with freshly squeezed sugarcane juice flavoured with lemon and rock salt.