Tsampa is traditional staple food of Tibetan, Sherpa and Tamang communities living in upper mountainous regions of Himalayas. It is made from roasted barley. The roasted barely is traditionally pounded simply using stone grinder or water mill, and made ready-to-eat flour. It is usually eaten with butter tea and yak cheese. It has nutty flavor from roasting.
Where to buy Tsampa? Or you can even simply make it at home with whole barley.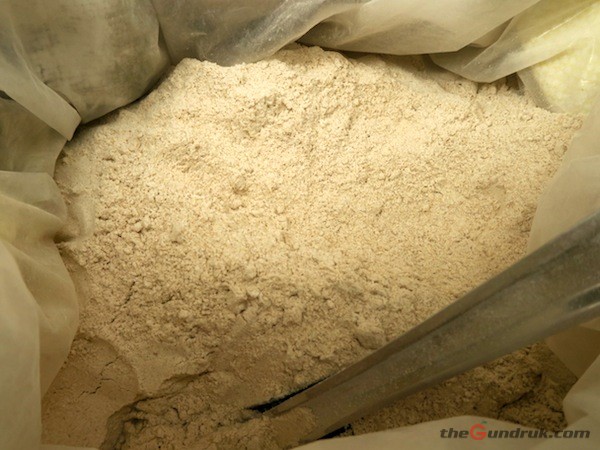 Barley is highly nutritious cereal grain with high in dietary fiber and protein content. It is also high in minerals, vitamins and omega fatty acids. If you go to fitness and require nutritional balanced diet, it is a perfect traditional food to choose over expensive imported, over-rated super foods for your breakfast. I go to fitness almost daily, and we always discuss about the foods that keep us going with hard routine. We often forget that when we eat in right and balanced way, our everyday traditional food could be as much nutritious as those.
Eating Tsampa with butter tea everyday may not be fun, although it's simple and nutritious. Adding some more fun, flavorful and nutritious ingredients such as seasonal fruits, nuts, seeds and spices will make you want to eat Tsampa everyday, literally. Here is one of the recipes for your super breakfast, which can keep you full all day long.
Ingredients
4-5 tbs full Tsampa
1 cup Whole Milk
1-2 Bananas
1 tbs Honey
A handfull of Nuts (here I used walnuts from Jumla and raisins)
Pinch of Cinnamon or Cardamom Powder (Optional for flavor)
The quantity of ingredients depends on your requirement, but here is the general quantity I use. You can go with different seasonal fruits like berries, apples, mangoes etc., and crushed dried nuts like peanuts cashew, pistachio, almonds, coconut, etc. You can also add some roasted flaxseed powder and roasted sesame seed.
Method
Peel the banana and put it in a serving bowl. Smash lightly with the fork and then add a cup of warm milk. Then add 4-5 tbs full of Tsampa, handful of nuts, and pinch of cinnamon for the flavor. Drizzle some honey over the top for the taste. Mix it well together with spoon before you eat.