Tharu are the ethnic indigenous communities from southern foothills and inner Terai of Nepal. They have very rich and diverse food culture. The food culture and cuisine vary according to the regions they live. The food culture is largely characterized by the fertile flooded plains, forests, and environment they live in. Rice is the major staple, and a variety of sticky rice 'anadi rice' (locally known as andik) is traditionally grown by the Tharu communities. Fishes, crabs, snails, mussels etc. from the rivers and water bodies are central to the Tharu food culture. They also have this particular culture of eating mouse that lives eating rice in paddy fields etc. Other sources of meats are pig, wild boar, chicken, wild rabbit, pigeon meat etc. Taro (including steam and leaves, yam, varieties of legumes, wild mushrooms, and other wild vegetables, and varieties of greens are the widely eaten.
Maghi is the biggest festival of Tharu communities and also regarded as the New Year. The festival is celebrated by eating varieties of delicacies such as dhikri (eaten by western Tharu communities), bagiya (eaten by eastern Tharu communities), chichar, teel ko laddu, ghonghi, pork, bariya, aairkanchan, tele paur roti etc. A special delicacy is also prepared by cooking sesame seed and local aromatic variety of rice together. These pictures were taken during the Maghi festival in Kathmandu.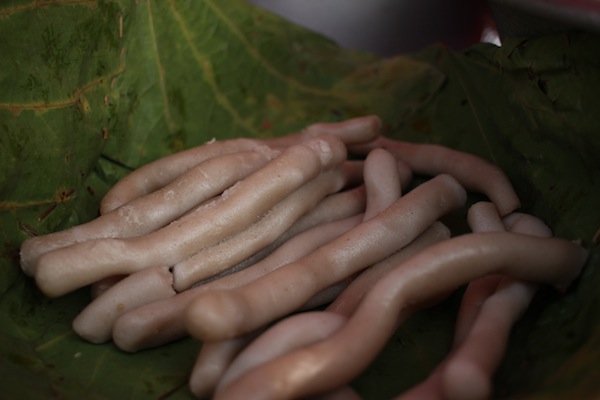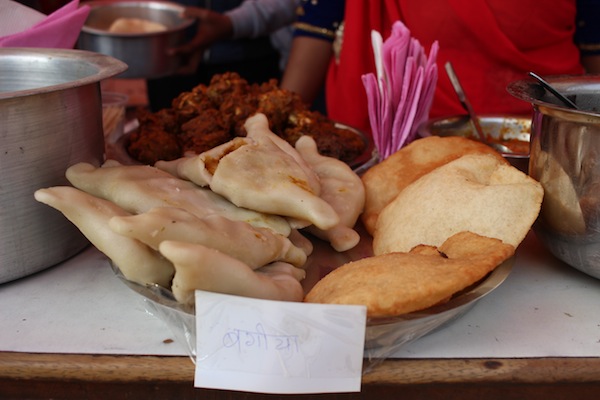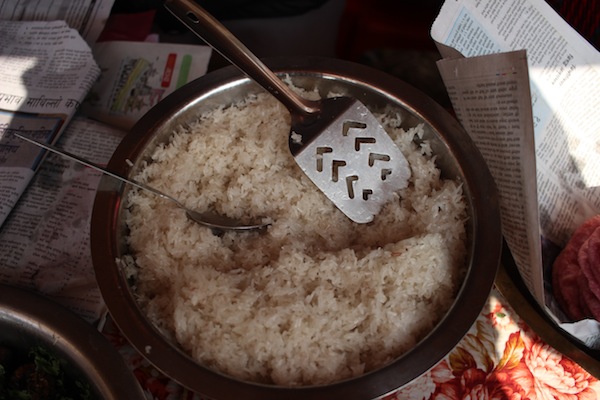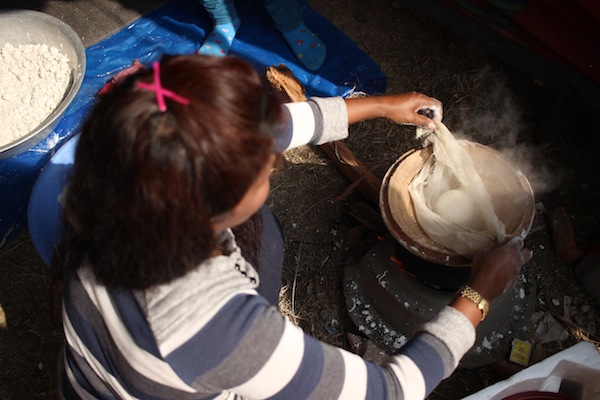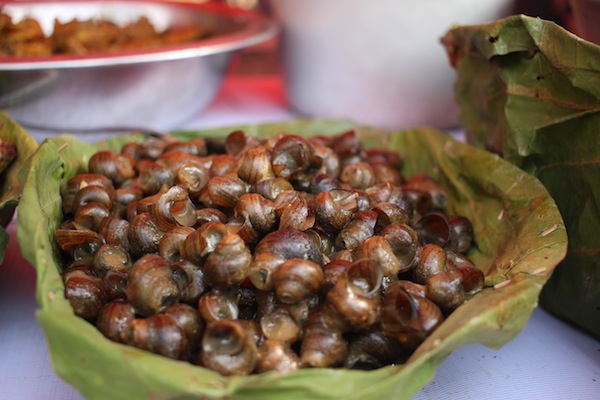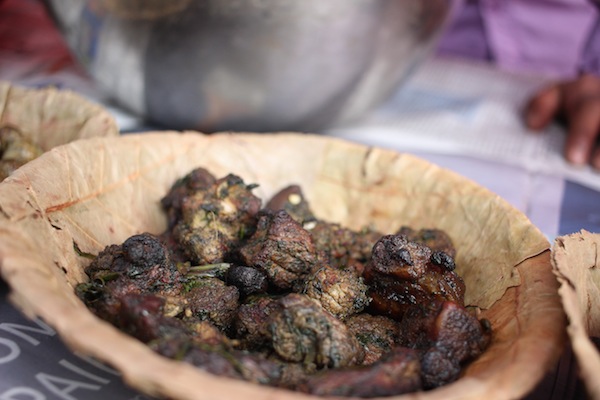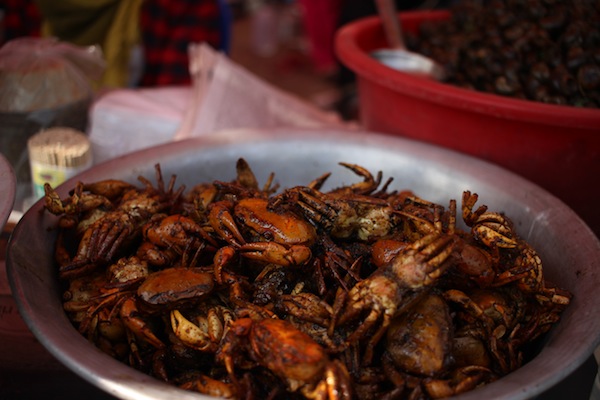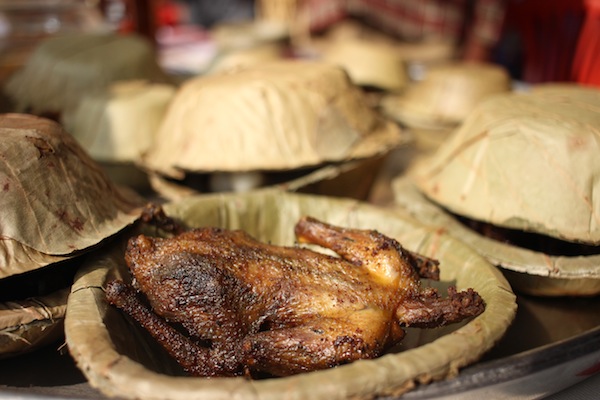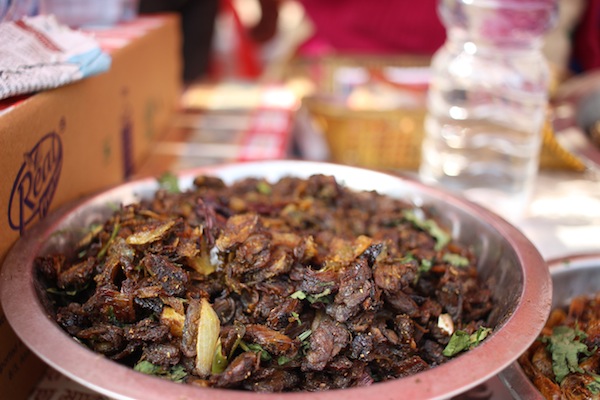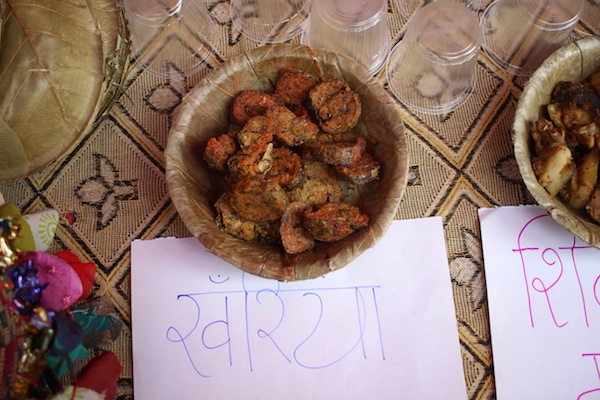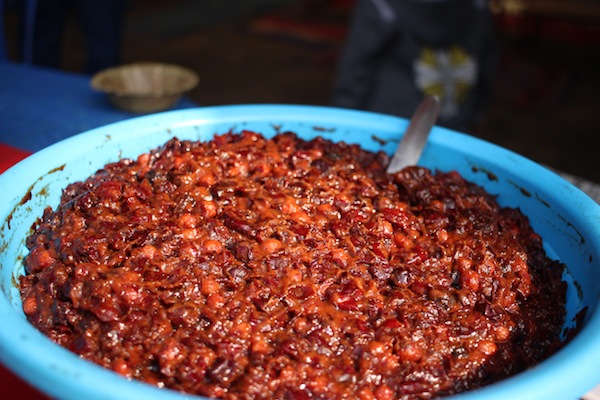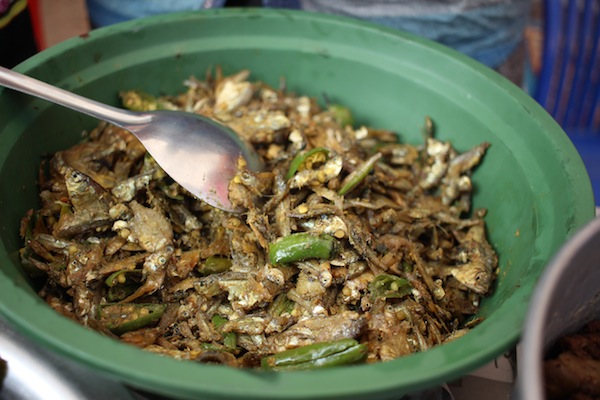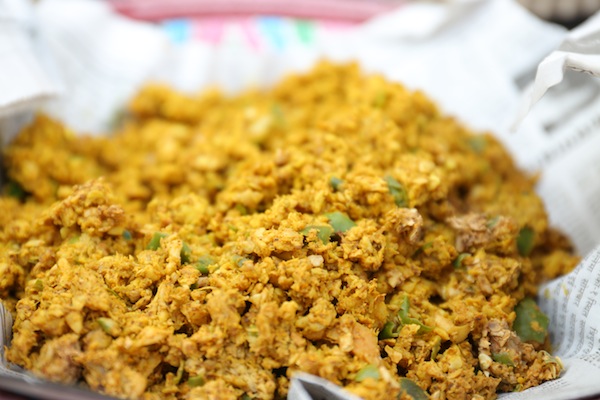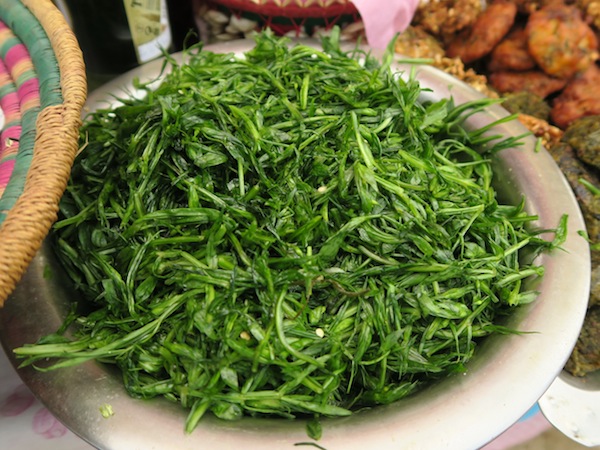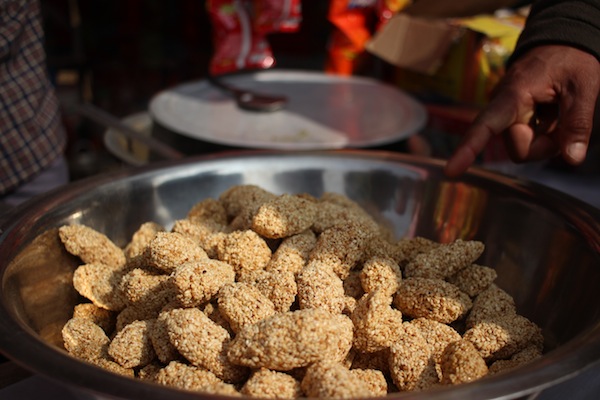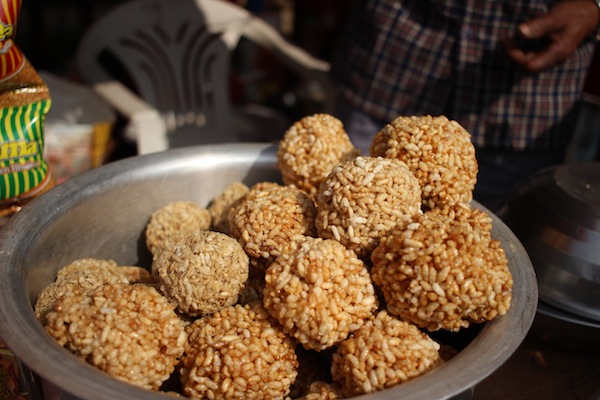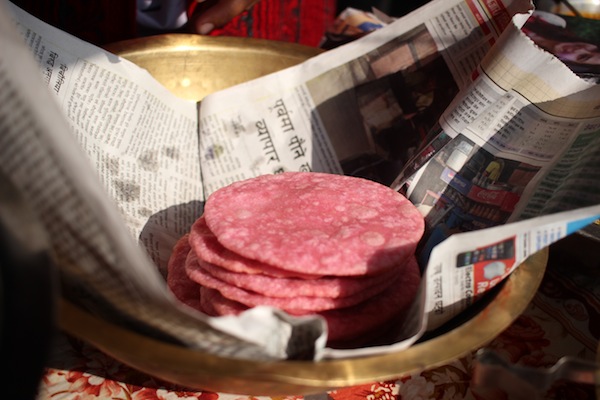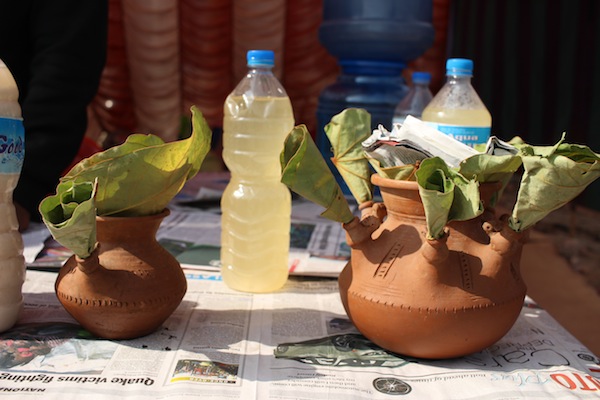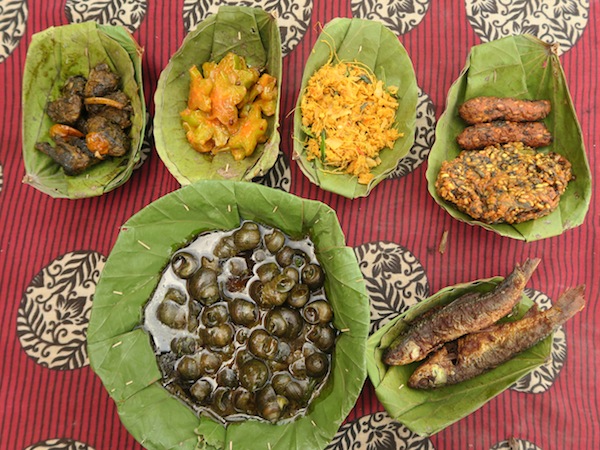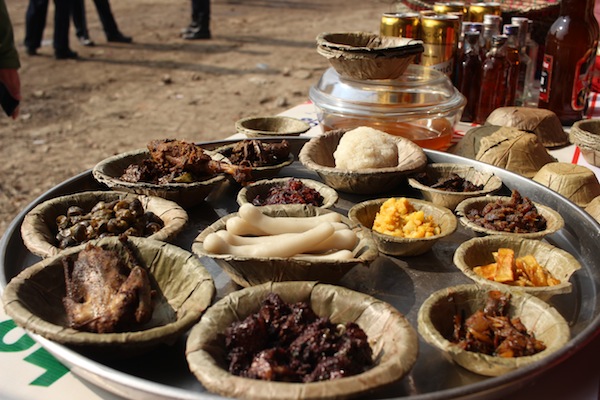 For more photos of Tharu cuisines: Click here!
Photos by: Khashing Chadra Rai/Prashanta Khanal