Yomari is typical Newari festival delicacy eaten during the one-day Yomari Punhi festival. Generally people only make yomari in the home during that specific day. Unlike other Newari delicacies, it is also hard to find in restaurants and eateries.  There are only handful of restaurants in Kathmandu Valley selling yomari almost all year round. If you don't know how to make yomari at home or too lazy to make, here are three restaurants/eateries where you can have delicious yomari.
The Village Cafe, Pulchowk
The Village Cafe is one of the best restaurants in town serving Newari cuisines/delicacies, cooked by women home-based workers with inherited traditional Newari skills and using locally grown ingredients. They serve yomari all year round and also organize Yomari festival during the day of Yomari Punhi. Best yomari in town! Contact: 01 5540712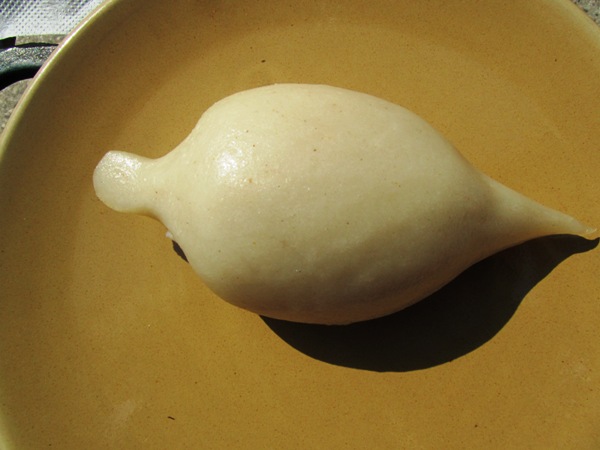 Nandini Food Court, Swotha Square-Patan
Located at the center of beautiful Patan (few hundred meters north from Patan Durbar Square, this small eatery serves varieties of Newari foods . Enjoy the hot delicious yomari served in a tapari (leaf plates).
Bara Pasal, Chokachhen Galli- Indrachowk
Hidden inside the Indrachowk, a small family run eatery serves few varieties of Newari cuisines, including yomari.  Their specialty is Bara as name suggests. It is located in narrow galli/street named ChokaChhen around 25-30 meters west from Indrachowk, and packed with locals during mid-afternoon. Ask any locals there, they will show you the exact house it is located. Closed on Saturday. Contact: 9803504811; 9808416922