This is more of a creamy frozen yoghurt with fruits than an ice-cream. It is super easy to make and you only need a food processor to make it. We all love Juju Dhau, and mangoes are widely available now…. try this combination at home, you will love it!
Ingredients
1/2 ltrs Juju Dhau (special yoghurt from Bhaktapur)
2-3 fully ripe Mangoes
2-3 tablespoons Honey
Method
Peel the mangoes and cut them into small cubes.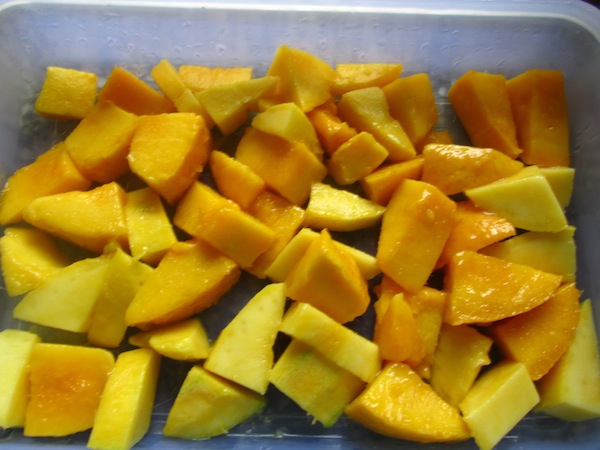 Put them into a container/tray. Give spaces between the cubes so that they won't clog with each other when frozen (don't follow the pic above 😉 ).
Put the container in the deep freeze for around 4-5 hours until the mango cubes are frozen. Also, put the juju dhau in the freeze.
In the food processor, pour ½ ltrs of cold juju dhau, add the mango cubes and drizzle some honey.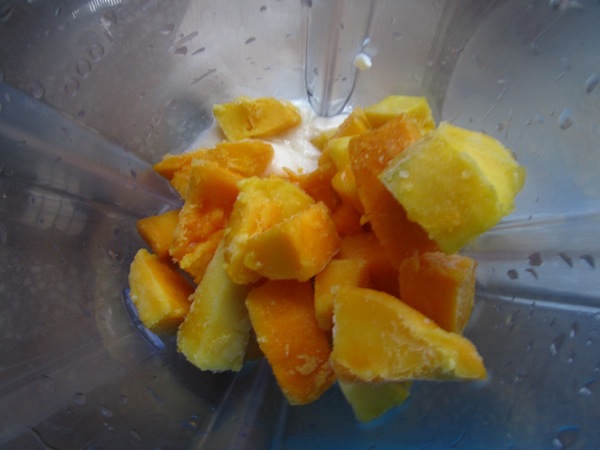 Churn them together until the mixture becomes smooth and fluffy.
Transfer them into the container and freeze for around 4-5 hours or until frozen. Again, churn them and keep it in the deep freeze. Churning twice or thrice helps to make it creamier.
Homemade Juju Dhau Mango ice cream is ready, and you can drizzle some honey over the ice cream.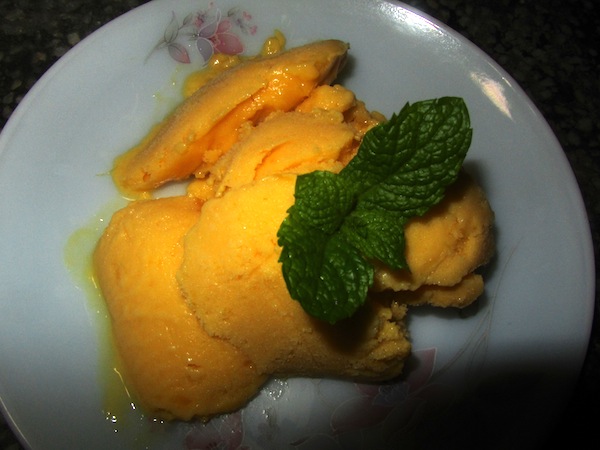 To see other recipes of Juju Dahu, click here!