Choila is a traditional authentic food and center to the Newari food culture. It is a must have dish in almost any Newari festivals and celebrations, and also offered to gods. It is barbecued meat (generally of buffalo's meat) and spiced up with various spices, garlic chives and roasted mustard oil. While there is a tradition of eating buff choila in Kathmandu, Patan and Bhaktapur, duck meat choila (Hans ko Choila) is more popular and authentic to outskirt towns Khokana, Bungmati and Harisiddhi.
'Shyam Dai le Banayeko ko Hans ko Choila' is the popular eatery located in Dhobighat, Lalitpur that you should definitely visit for Hans ko Choila. It has been there for more than 25 years. Although the meat is bit chewy, the dish has nice smoky flavor from the wood-fire barbecued meat, aroma and nutty flavor from the roasted mustard oil, and complex spicy flavors from the whole lots of different spices used.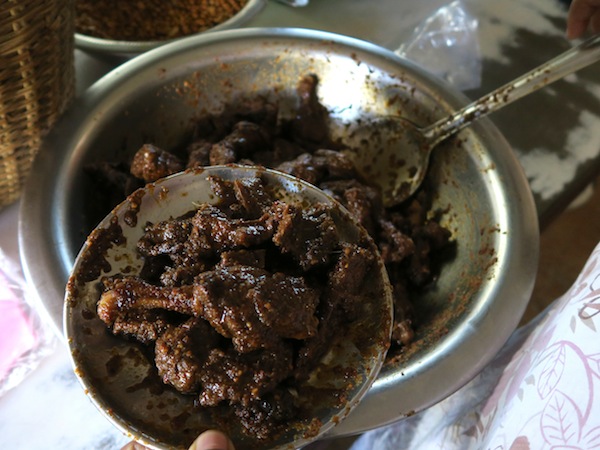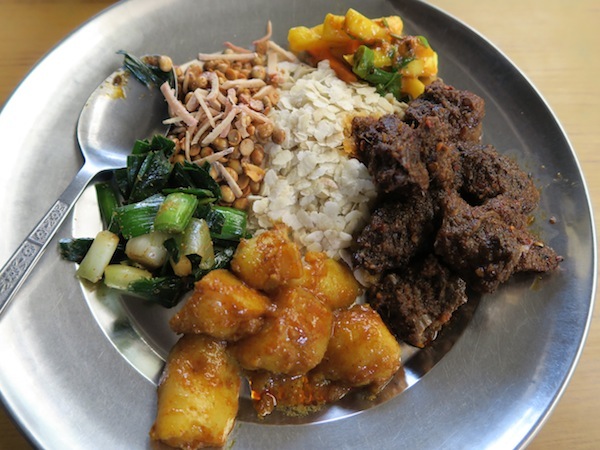 You can also visit Khokhana, Bungmati and Harisidhhi area, where it has probably originated, for this delicacy!
Here is a video by M&S VMAG!