Gundruk ko Achaar is inarguably the most loved and popular dish in Nepal. The peculiar flavor from the fermented gundruk is addictive. It is most commonly found delicacies in the Nepali households. Here is a recipe of the Gundruk ko Achaar.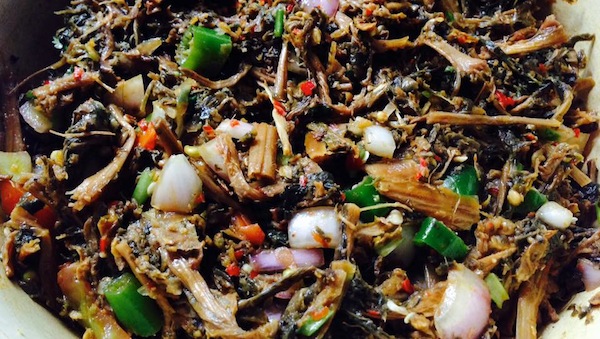 Ingredients
1 bowl Gundruk
1 Onion (chopped)
3 cloves Garlic
1 small size Ginger
1 tsp Coriander Seed
2 tsp Cumin Seed
½ tsp Timur (Szechuan pepper)
½ tsp Turmeric powder
5-6 tsp Dry red chilies
2 green chilies (chopped)
Salt
2 tbs Roasted mustard oil
Method
Shred gundruk into small bite size pieces. Soak the gundruk in warm water for around 30 mins.
Grind coriander seed, cumin seed, timur, turmeric powder, dry red chilies, garlic, and ginger together adding small amount of water occasionally, and make a fine paste. Use mortar and pestle for griding.
After 30 mins, squeeze out water from gundruk using your hand and transfer into mortar and pestle. Smash them gently for several times. You can do this taking small portion of gundruk at a time. Smashing gundruk helps to make it soft, and absorbs the spices nicely.
Transfer the smashed gundruk in a large salad bowl. Add chopped tomato, coriander leaves and green chilies. Add some salt, roasted mustard oil, and some water from the soaked gundruk to give achaar a sour and fermented flavor drawn in the water. Add some lime juice if required.
Mix all the ingredients together. The Gundruk ko Achaar is ready to be served. You can also add tomatoes and roasted soybeans. It can be eaten as salad, or with daal bhaat tarkari and roti.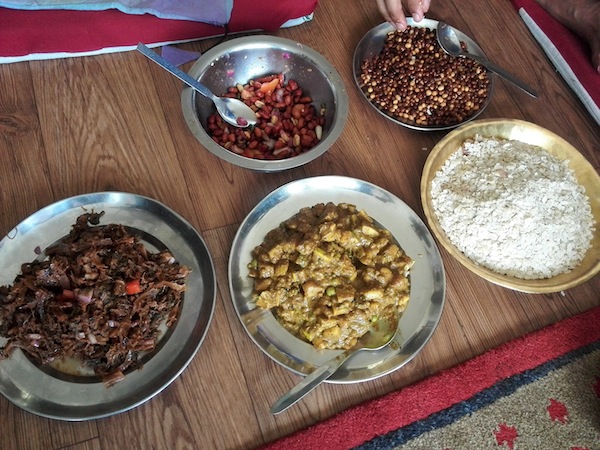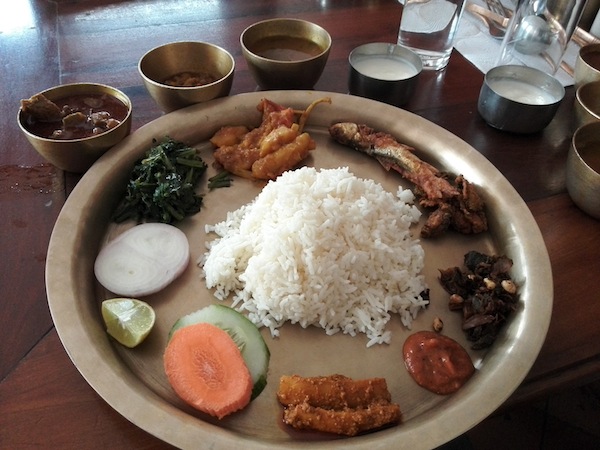 Here is other recipe for Gundruk– Gundruk ko Jhol.