Dalle Khursani (round chili) is one of the hottest chilies found in the world. It is also commonly called Akbare khursani. There is another variety super hot chili commonly found in Nepal called Jeere Khursani, a very tiny chili but has extreme heat, which name derives from its size similar to cumin (Jeera). Dalle khursani is almost round cherry size and bright red when fully ripen. It is grown and widely consumed in Nepal. It is used to make fresh or fermented pickle and spice up curry, daal or soup. It is popular during cold winter months as its heat keeps the body warm. Pickled one either simply in vinegar or with spices is the most popular and can be jarred for several months, and consumed alongside daal bhaat tarkari.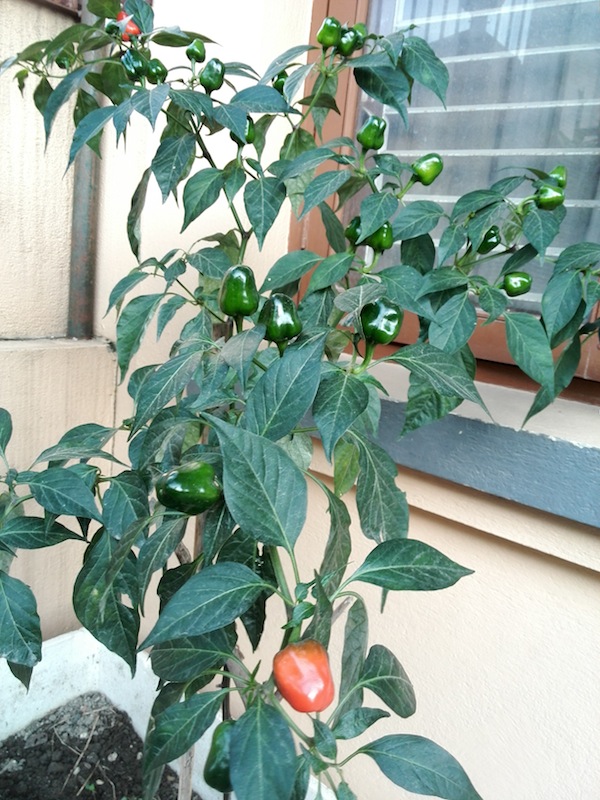 This chili is not for faint-hearted people but once you start consuming it, you will get addictive to its heat and flavor. Although the chili is super hot, surprisingly it doesn't have any aftermath burning effect unlike other chilies. It is also believed to have medicinal benefits. It is also a high value crop and sold for around Rs. 500 per kg. It can be grown almost everywhere, but better in sandy soils and in regions with temperate wet climate.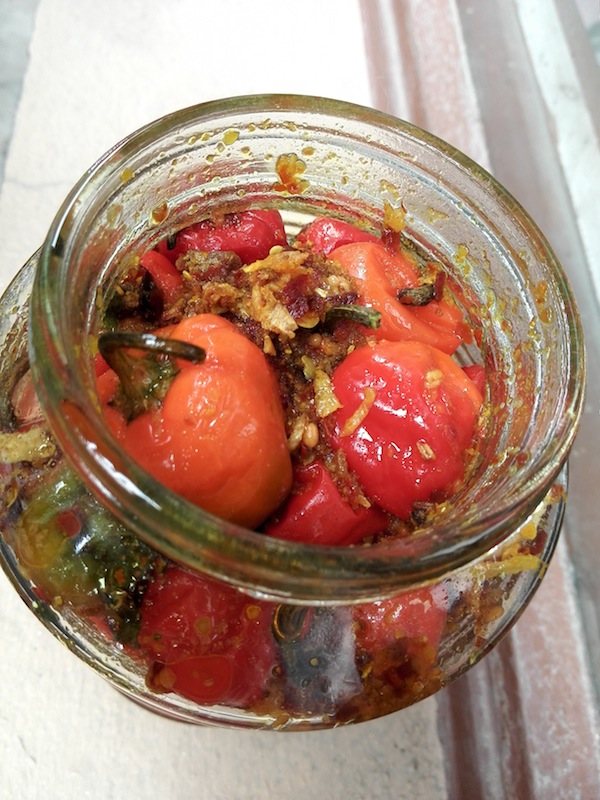 Ingredients
400 gm of Akbare/Dalle Khursani
10 Cloves of Garlic
4-5 cm size Ginger
4 tbs garlic and ginger paste
4 tbs Yellow Mustard (coarsely grounded)
1 ½ tbs coriander powder
1 ½ tbs cumin powder
1 tsp Turmeric powder
2 tbs Red Chili (coarsely grounded)
1 tbs Fenugreek seed
1 cup Vegetable Oil (preferably mustard oil)
1 Lemon/lime
Salt
Methods
Sun dry the Akbare/Dalle khursani in a tray, along half chopped cloves of garlic and ginger, for a day or two in direct sunlight. It helps in drying out some moisture, and also helps in preserving the pickle for a long time.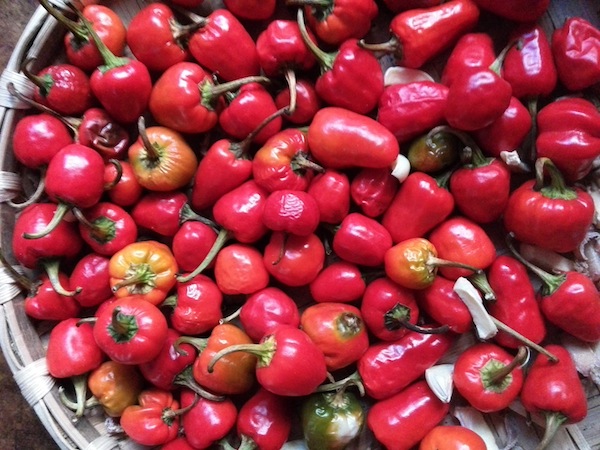 Clean a large bowl and glass jar (around1 liter capacity for preserving) with hot water to sterile and cool it down. Make sure there is no moisture in the bowl and glass jar.
In a pan, heat around 5 tbs of vegetable oil or mustard oil. Fry fenugreek seed, and garlic and ginger paste until it becomes light brown. Turn off the heat and add turmeric, cumin and coriander powder, yellow mustard (coarsely grounded), red chili powder (coarsely ground) and squeeze some lime juice. Let the spice mixture cool down.
Make incision in some Dalle khursani to release their heat and flavor, which will spice up the pickle. Transfer all the dale khursani in bowl, add around a tbs of salt, and pour all the spices mixture. Coat spices mixture thoroughly in all Dalle khursani using a spoon.
Transfer the Dalle khursani in the glass jar including all the spices, pour some mustard or vegetable oil, tight the jar lid, and leave it outside in the sun for 4-5 days. It helps in preventing molds in the pickle, and fermentation. Leave it for few other days inside for further pickling and developing flavor. The Dalle khursani ko achaar is ready. This can be stored for several months. If you see some mold, you can expose the pickle in the sunlight for a day and keep it in the freeze.