Here are the quick and easy recipes of homemade drinks for this summer. Try this at home; it's really simple and quick. It's refreshing and healthy. Avoid unhealthy sugary soda drinks (coke, fanta…) and un-real fruit juices.
Mint Lemonade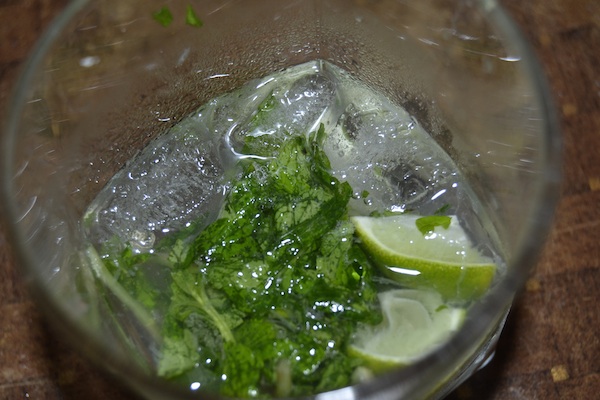 Ingredients
1 Lemon/Lime
A handful of Mint
1 tbs Caster sugar
Black salt
Ice cubes
Cold water or Soda
Method
Cut the lemon/lime into 4 wedges and place into the glass. Add a handful of mint. Gently smash the lemon and mint using holder side of knife of spatula to release their juice and aroma. (Note: Do not smash the lemon and mint too hard…  it releases the bitterness.)
Add a tbs of caster sugar and less than half a tsp of black salt (or according to your taste). Add few ice cubes and cold water or soda, and gently stir it. Easy homemade lemonade is ready to drink.
Fresh Sugarcane Juice with Lime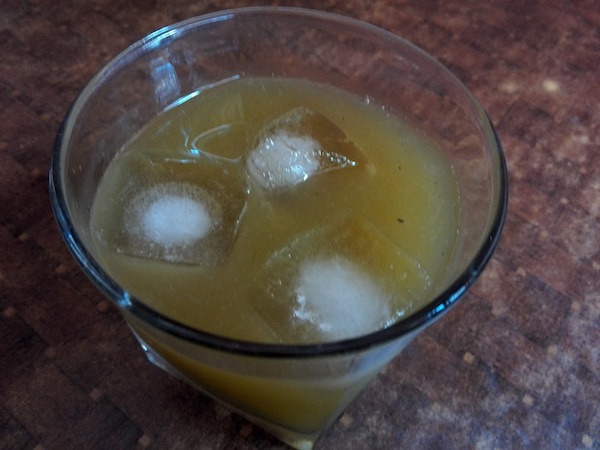 Ingredients
250 ml fresh Sugarcane juice (chilled)
1 Lime
Black salt
Ice cubes
(You can buy fresh sugarcane juice from any fruit shops. Take your own refill water bottle and ask them to squeeze fresh sugarcane juice.)
Method
In a glass, add few cubes and pour 250 ml of chilled sugarcane juice, squeeze some lime juice and add pinch of black salt. Your drink is ready. Lime juice and black salt balances the sweetness of sugarcane juice, and also black salt has its unique flavor.
Sweet Banana Lassi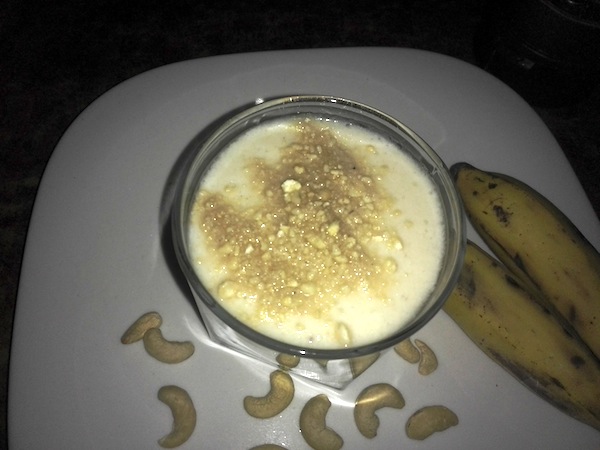 Ingredients
½ ltr Yoghurt
3 Bananas
½ cup Cashew nut
Sugar/Honey
½ ltr of Cold Water
Method
Put ½ ltr of chilled yoghurt in blender or mixture and add ½ ltr of cold water. Add around three tbs of sugar or honey (if the yoghurt is not sweetened one) and three bananas in the mixture.
Blend it together until the mixture becomes light and frothy.
Pour the mixture in the glasses (this quantity makes three glasses of Lassi). Sprinkle crushed cashew nuts and drizzle some honey. Enjoy sweet homemade banana Lassi. This is really good refreshing energy drink for the summer.
(Note: You can also add cinnamon powder in the Lassi that gives a nice aroma and flavor. You can also use mango instead of banana.)
Iced Mint Tea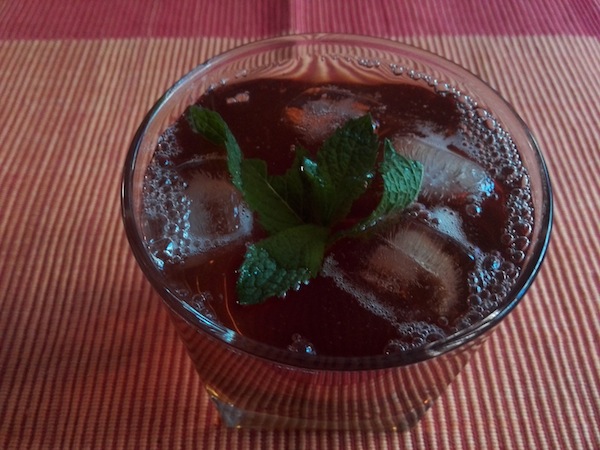 Ingredients
3 tbs Organic Mint Tea leaves
1 ltr Water
5 tbs Sugar
Ice cubes
Fresh mint leaves
(You can buy a good quality of organic mint tea in teashops around Kathmandu- one is in front of Big Mart in Lazimpat. Or you can simply make it using organic tealeaves and mint leaves dried in shade for few days.)
Methods
Bring a litre to water almost to boil and add five tbs of sugar (or according to your taste… or you can also add sugar syrup later in the glass). Transfer it from the heat and add two tbs of organic mint tea. Cover with lid and leave it for around five minutes to allow releasing the flavor.
Pour the mint tea in a jar or bottle straining the tea/mint leaves. Let the jar/bottle to cool down and put it in the refrigerator for an hour or more.
Put few ice cubes in the glass and pour cold mint tea. The iced mint tea is ready to be served. You may put fresh mint to decorate the drink.