Thakali Khana is renowned for its delicious flavors, and we Nepali can't get enough of it. The secret of the flavors lies on the way Thakali cuisines are cooked, and use of different spices and local fresh ingredients. As the co-owners of Thakali Bhancha (Pokhara) told that the three distinct features of Thakali related to food culture are their hospitality, neat kitchens, and flavors of their cuisines.
In Thakali Khana set, rice or dhido (usually of buckwheat or millet) is served with daal (traditionally made from either black lentils or local beans), vegetable curry, stir-fried spinach, meat curry, fermented pickle, and fresh chutney usually made from Timur (Sichuan pepper) and tomato. I think the key highlight of the Thakali Khana set is its creamy, delicious and aromatic daal. Thakali traditionally uses black lentils (traded from lower hilly regions) and locally grown beans to make daal. The key secret of making daal is to cook in cast iron pot and tempering with ghee (clarified butter) and Jimbu (wild aromatic Himalayan herb). Cooking in cast-iron pan gives the daal it's unique flavor and peculiar greenish color. Tempering with ghee and Jimbu makes the daal aromatic and take its flavor to different height.
Thakalis are the ethnic communities originated from Thak Khola region of Mustang district, and trading was one of the major occupations. Many Thakali now resettled in cities like Pokhara. Thakali Khana is one of the most have cuisines if you are visiting Pokhara. These are some of the best Thakali restaurants I have visited in Pokhara, which serve delicious Thakali Khana set and other Thakali cuisines. Drop by these restaurants when you are visiting Pokhara next time and indulge in the Thakali food culture. These are the restaurants I have personally visited and recommend, but there are other good Thakali restaurants for sure in Pokhara offering delicious traditional Thakali cuisines.
Thakali Bhancha, Newroad
Thakali Bhanchha is my favorite among all the Thakali restaurants. It is located close to the Chipledhunga chowk in the busiest area of Pokhara. It is clean and has really nice ambience. Nicely decorated with brass and copper households items, piles of firewood and interior design give you a feeling that you are entering to a typical Thakali house.
Established around eight years ago, they serve authentic Thakali cuisines. According to the owner of the restaurant, they bring all the ingredients including seasonal vegetables from Mustang as much as possible, especially buckwheat flour, beans and dried meat (of mountain goat). One of the things I liked about this restaurant is that they serve Jetho budho– a local variety of aromatic rice only grown in Pokhara Valley.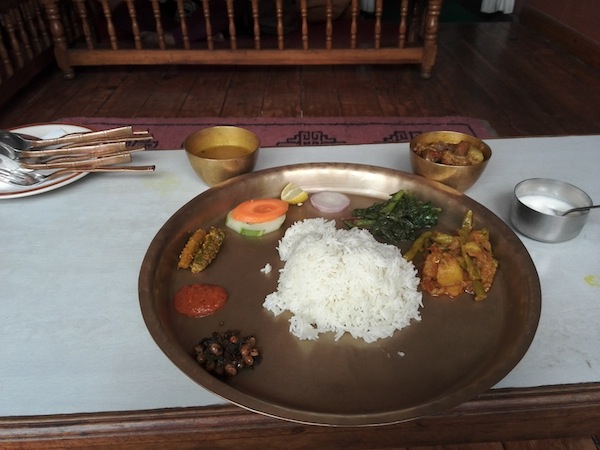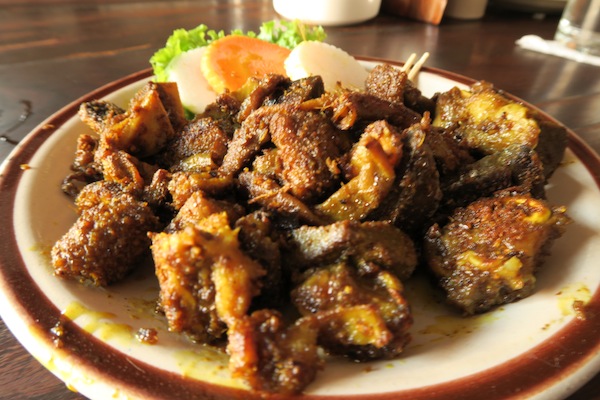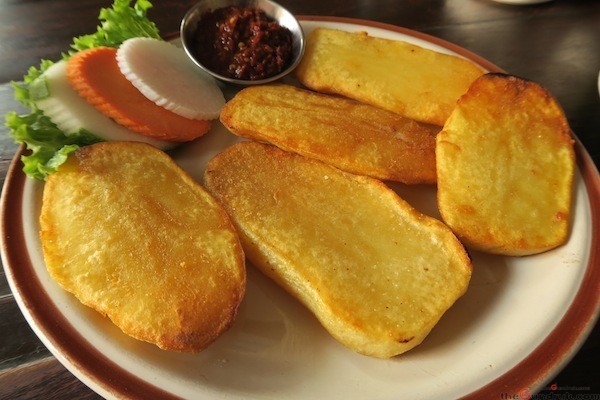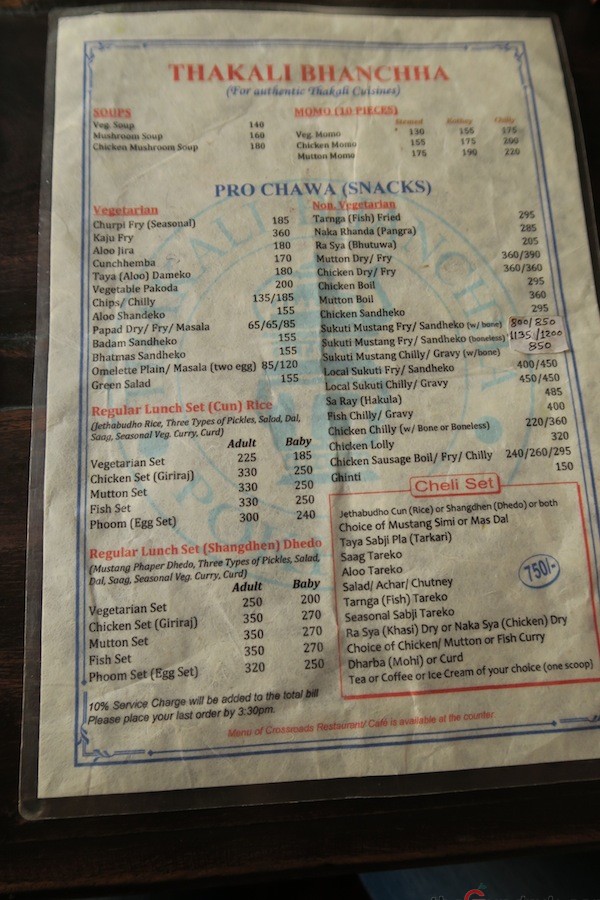 Contact: 061-520244
Fewa Thakali Bhanchha, Lakeside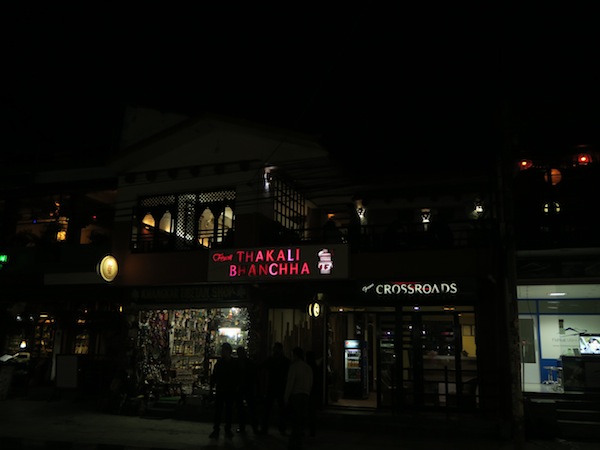 Owned by the same owners of Thakali Bhanchaa, Newroad, they serve few more varieties in Thakali Khana set than in Newroad.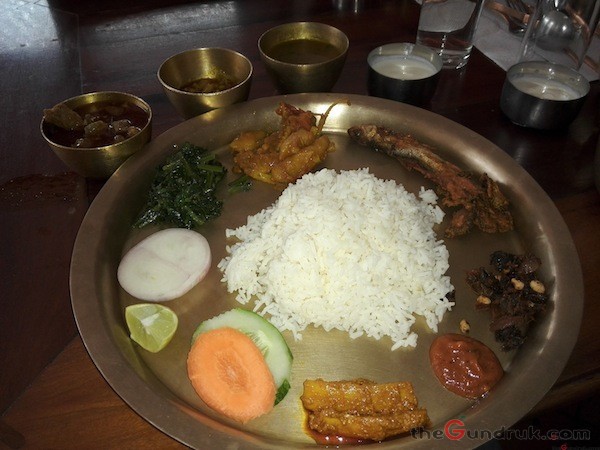 Mantra Thakali Restaurant, Newroad and Lakeside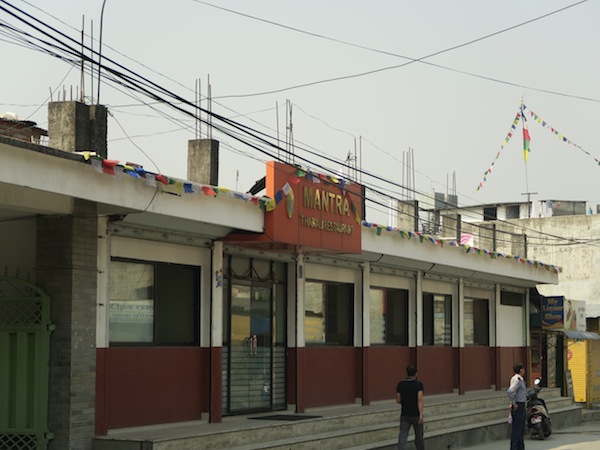 Located close to Bhatbhateni supermarket in Newroad and Dhikopatan (50 m in from main road) in Lakeside, these are the other Thakali restaurants you should totally visit for Thakali cuisines. Matra Thakali Restaurant in Newroad serves Thakali Khana set until 2:30 pm for lunch. I nearly missed last time as I was few minutes late but they did arrange for it after a request.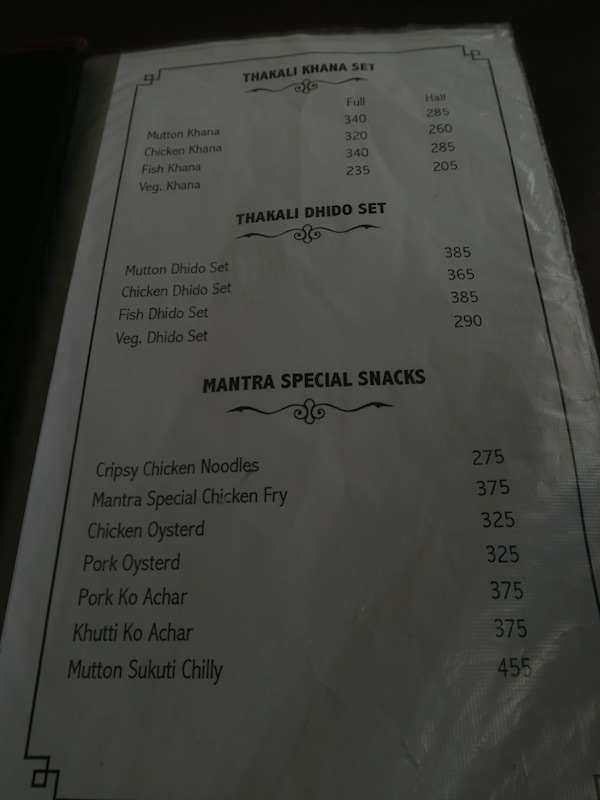 Contact: 061-526360 (Newroad), 061-467031 (Lakeside), 9846522464
Monalisa Hotel and Thakali Restaurant, Damside
Located near the dam of Fewa lake, they serve delicious Thakali Khana set which include additional fish curry for non-veg set. And they are happy to offer you melted ghee over your rice. The flavors are perfect however curries are bit oily, and they need to improve their customer service.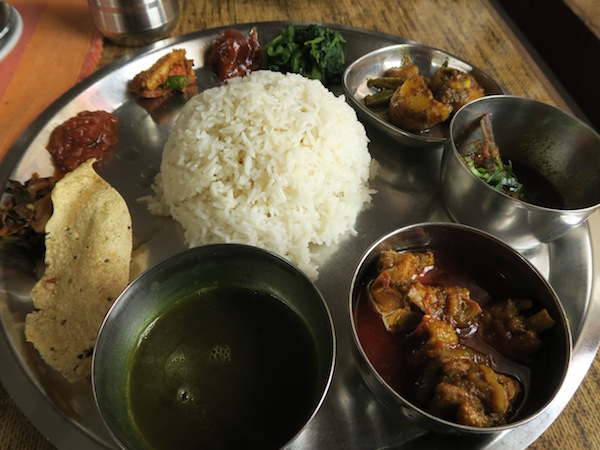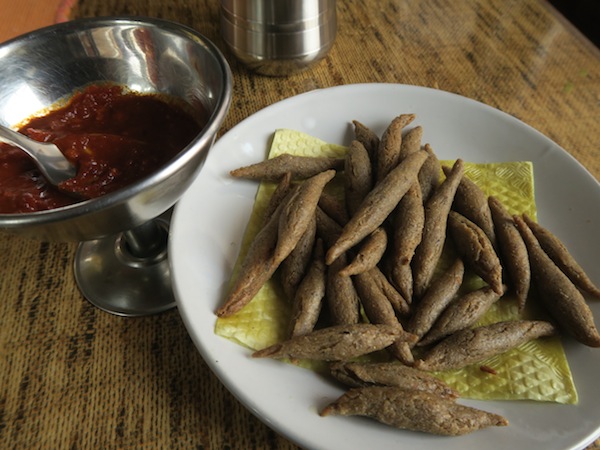 Contact: 061-463863, 465680
Also read: List of must try Newari Foods