If you are traveling on the highway from Kathmandu towards east, it's not easy to find a good place to eat. And there are many restaurants with the name Thakali and claiming to serve thakali khana, but not all of them are authentic or have a decent food. But this restaurant 'Mustang Paradise Guest House and Thakali Chulho' (contact: 056 410073, 9807112885) in Kurintar (a few hundred meters before reaching the Mankamana cablecar entrance gate) has authentic and delicious thakali khana. Run by a local from Lete, Mustang, this restaurant even serves few other lesser-known Thakali dishes- kanchemba (buckwheat fries), phapar ko dhido (buckwheat porridge-like), fried potatoes. One way to know if the thakali khana is authentic is to check the daal (lentil soup)- it should be either made from black lentils or local Mustang beans, also be served with timmur achaar, and shouldn't really have papad .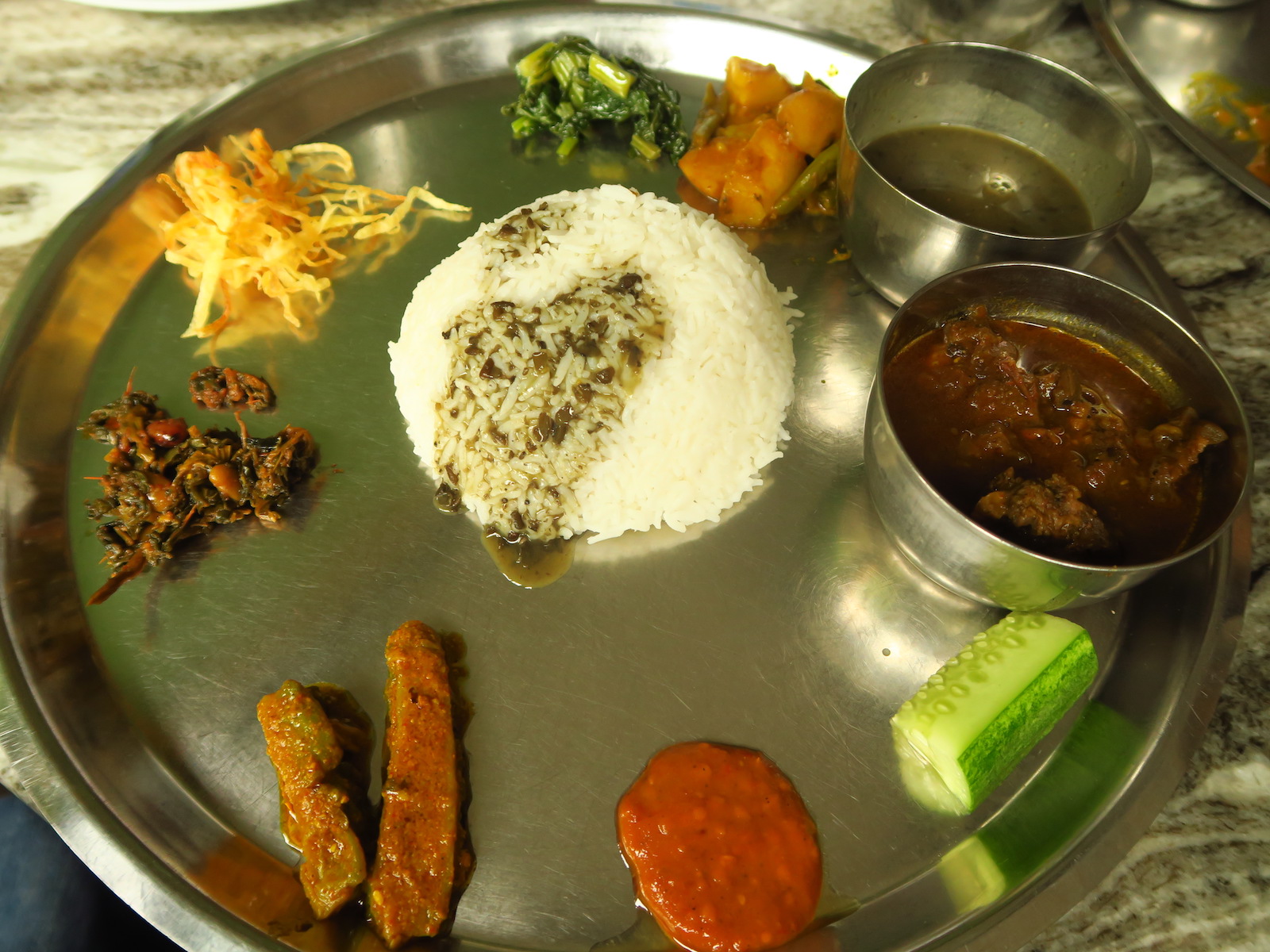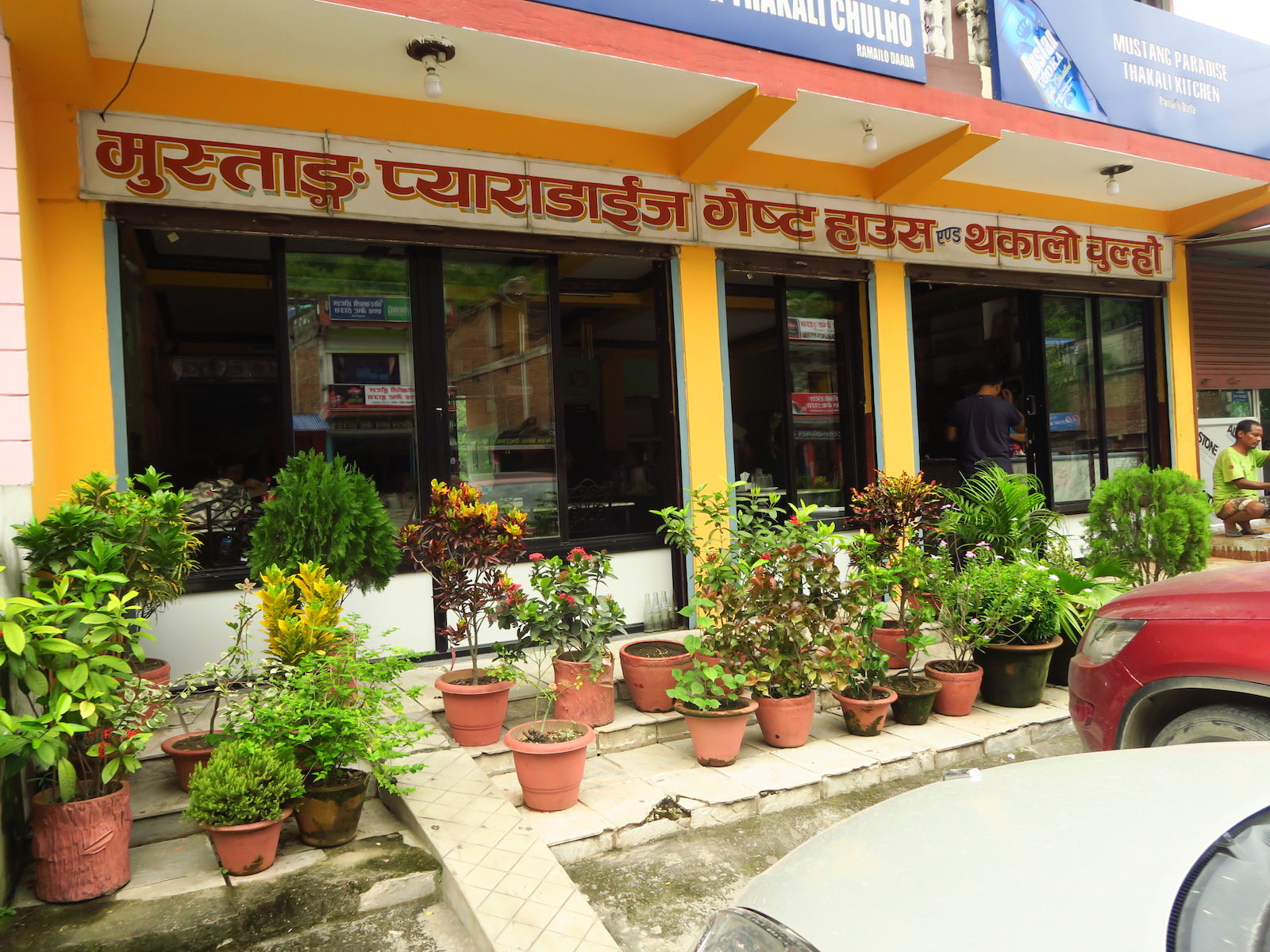 Malekhu, about three hours drive from Kathmandu, is popular for the fish but most of the restaurants/eateries don't serve fishes from the Trishuli river as they tout to. Fishes sold there are generally from the southern plains. Two eateries which serving fish dishes preparing from the Trishuli river are 'Shyam Dai ko Local Bhanchha Ghar and Restaurant' and 'Shiva Bhai ko Local Bhanchha Ghar and Lodge' (contact: 010-400036; 9851066984) located at Malekhu Bazaar. These are the only restaurants I stop by at Malekhu when I am traveling through Prithvi highway. They also serve hygienic delicious 'daal-bhaat-tarkari' including local chicken curry and river fish curry, and has very homely taste.
Last time, I stopped for 'Shyam Dai ko Local Bhanchha Ghar and Restaurant' but found that it has moved to next building nearby after earthquake and now other has opened restaurant at the same old place naming "Shiva Bhai ko Local Bhanchha Ghar and Lodge". We had a very nice daal-bhat-tarkari with fried fish and chicken curry there. They even had delicious sipligaam achaar – achaar of bitter-tasting seasonal wild vegetable. Drop by these places next time when you are traveling through Malekhu!