I recently traveled around China for almost three weeks, and got to know more about Chinese cuisines. Although Chinese food culture is very different from ours, there are also some similarities such as use of Timur (Sichuan pepper) for flavoring. We have made some of the cuisines originally from China our own with local ingredients and spices. Here are three popular Nepali foods that are originally from China. Many of us may not know the origin and meaning of the their names.
Momo
Momo is one of the foods we adopted from Tibet-China. Kathmandu Valley and China had deep trading relations with Tibet, and Newari and Tibetan traders had likely introduced this dish to Kathmandu Valley. But we have transformed it as our own with local ingredients and spices.
Momo is derived from the traditional Chinese language- mómó (:pinyin), which translates to steamed bun. In China, dumplings are very popular and know as jiǎozi (:pinyin). Spices and dipping sauce used in Chinese dumplings are bit different and taste different than ours, but basic technique or concept remains the same.
Similarly, the popular 'Kothey' (type of momo), which is half-fried and half-steamed dumpling is popular street food in Shanghai. The word 'Kothey' is derived from Cantonese word 'Guō Tiē' (:pinyin), in which 'Guō' means 'pot/wok' and 'Tiē' means 'to stick' which together literally means pot-stickers or dumplings fried or stick in pot or wok.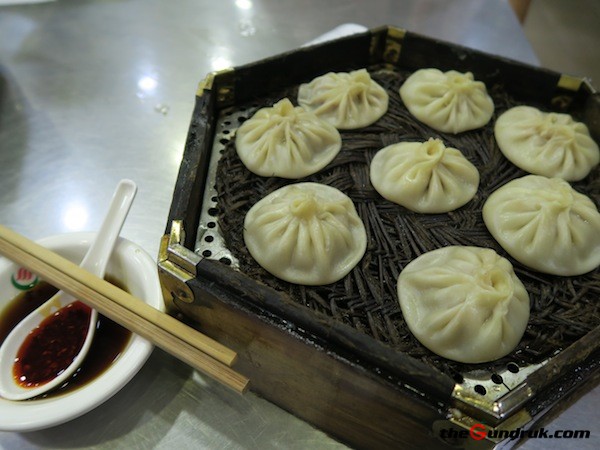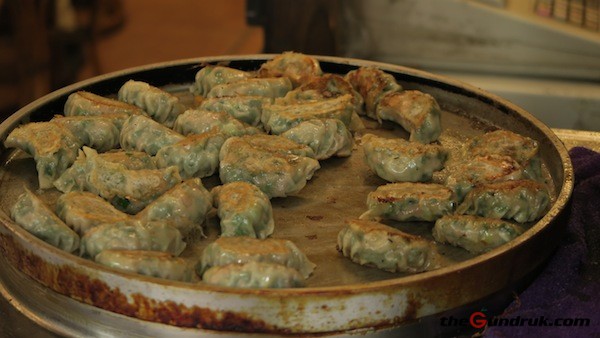 Chowmein
'Chowmein', as we call it, is actually derived from the Chinese language 'Chǎo-Miàn' (:pinyin). 'Chǎo' means 'to stir-fry' and 'Miàn ' means 'noodles'. While wheat noodles are popular in Northern China as in Nepal, rice noodles are popular in Southern part.
Laphing
The popular snack found in Boudha-Kathmandu, 'Laphing', is originally from Northern regions of China and is known as 'Liángfěn' (:pinyin), which literally means cold noodles. We have derived this from our Tibetan communities, and they call it Laphing too. It is basically cold noodle dish made from mung bean, potato or wheat starch and served cold with soy sauce, chili oil, vinegar, Sichuan pepper, sesame oil etc. It is popular throughout China not just only in Northern regions, and every region in China has their own version of Liángfěn.