Blood sausage is a traditional ethnic food of few mountainous communities of Nepal. Many Nepalis are not aware of this traditional ethnic food. The Sherpas and other mountainous communities living in higher altitude  generally make blood sausage from yak or sheep blood, and the Limbus and Rais from lower regions makes from pig blood. In Sherpa and Tibetan language, it is called "gyurma", and is made with yak or sheep's blood, which may also include either rice or roasted barley and usage yak or sheep's intestine as casing. In Manang, locals call the blood-sausage khu-khurung.
In ethnic Limbu communities, blood sausage is called "Sargemba/Sargyangma". It is prepared by mixing minced pork meat including internal organs (heart, liver etc.), fats, rice, wild edible lichen (Yangben), and spices (ginger, garlic, onion, etc.) with fresh pig blood. The mixtures are then cased in the pig (pork) intestine. Then sausage "Sargemba" is boiled in hot water for around 1-2 hours until it is fully cooked. The boiled sausage is then chopped, fried and served with fresh achaar. The sausage can also be smoked and stored over the firewood oven for several weeks.
I came to know about this ethnic cuisine in Noyoz restaurant. It was  delicious and literally melts in your mouth. Perfectly seasoned, the crispy fried Sargemba was served with fresh tomato and timmur (Nepali pepper) chutney/sauce. Chef was kind enough to explain about the method to prepare the Sargemba and Limbu ethnic cuisine. He also showed the wild lichen used in the Sargemba, and peculiar Kinima (a traditional Limbu cuisine prepared from fermenting soybean and dried).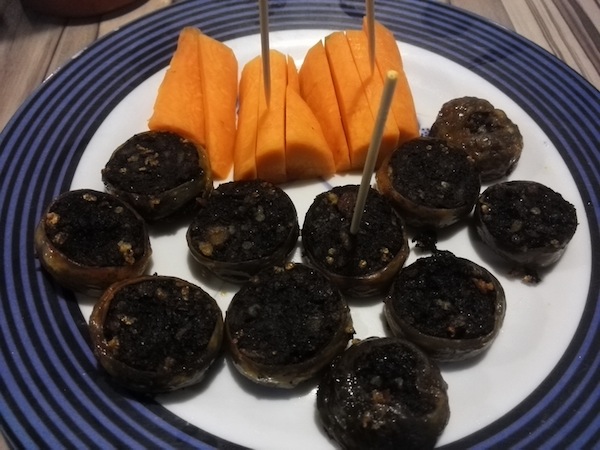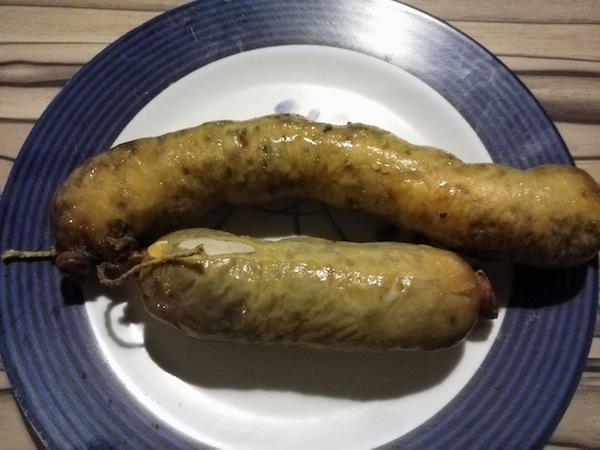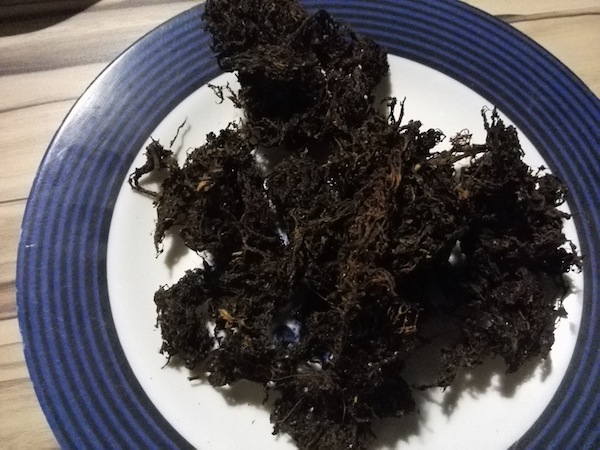 Please visit Noyoz restaurant in Bhatbhateni (just opposite of Chinese Embassy, Baluwatar) to try this interesting delicious ethnic cuisine of Limbu. Please call them before to check its availability—they don't have it everyday (ph. 01-4439857; 9815372966). They also serve delicious momo,  pork dishes etc.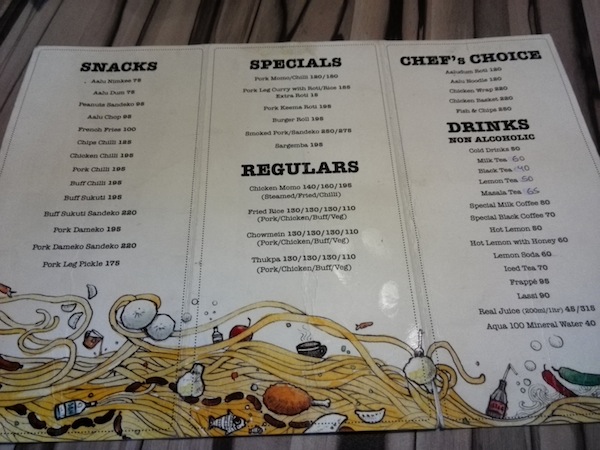 Review of Noyoz in Nepali Times