Niuro or Ningro (Fiddlehead fern) is one of the most popular wild vegetables widely consumed all over Nepal. They are young shoot of edible ferns, generally harvested from March to September. I remember, when we were kids, we used to go to jungle to collect Niuro during weekends and holidays. Kali Niuro (of a kind which is long and dark brown in color) were most preferred compared to other types.
They have unique crunchy texture and popular delicacies in Nepal.
Nutrition fact: Fiddleheads fern have antioxidant activity, are a source of omega-3 and omega-6 fatty acids, and are high in iron and dietary fibre.  They are low in sodium, but rich in potassium, which may make them suitable for people who need a low-sodium diet. However certain ferns were found to contain toxins. (Source: Wikipedia)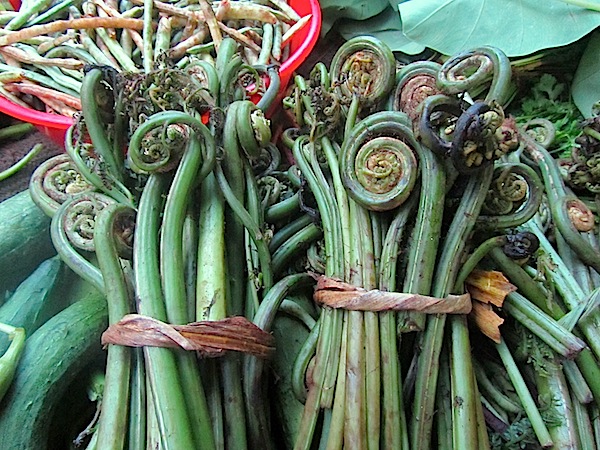 Here is the simple recipe of sauteed Niuro.
Ingredients
400 gm of Niuro (a big handful bunch)
2 Garlic cloves
Half a thumb size Ginger
1 red Chilly
½ tsp Cumin seed
½ tsp Coriander seed
½ tsp Timur (Szcheuan pepper)
2-3 medium size tomato
½ tsp of Concentrated Vinegar (Chuk) or 3 tbs Lemon juice
A pinch of Turmeric powder
2 tbs of Vegetable oil
½ tsp Fenugreek seed
½ tsp Mustard seed
Salt
Method
Wash the Niuro thoroughly with clean water removing the hairs. Remove the bottom hardy parts as you do for asparagus. If the steams are thicker than the asparagus, cut into halves and around 1 inch long.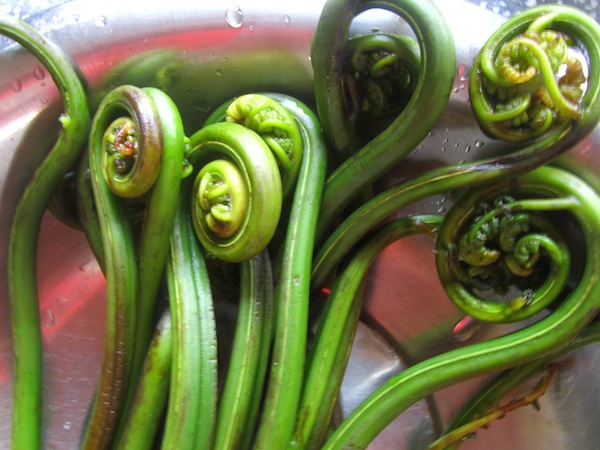 Boil the Niuro for 10-12 mins with a tsp of salt and lemon juice. Drain the water.
Grind together coriander and cumin seed, timur, garlic, chilly and ginger using mortar and pestle.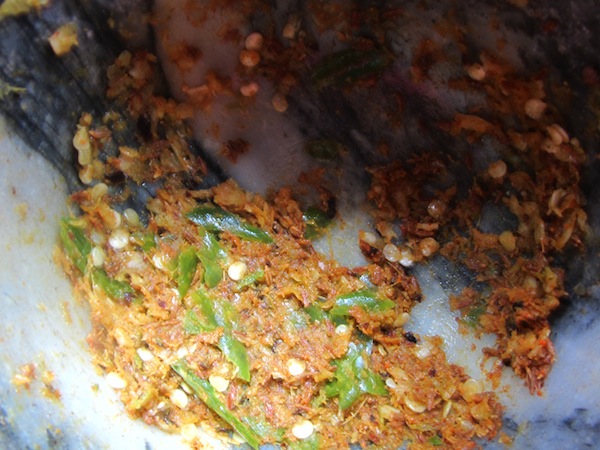 In a pan, heat 2 tbs of oil. Fry fenugreek and mustard seed, and add turmeric powder and the spice paste. Fry it until brown.
Saute the Niuro for 10-12 mins. Add chopped tomato and salt according to your taste and cook it for few more minutes. Love its crunchiness and unique earthy flavor.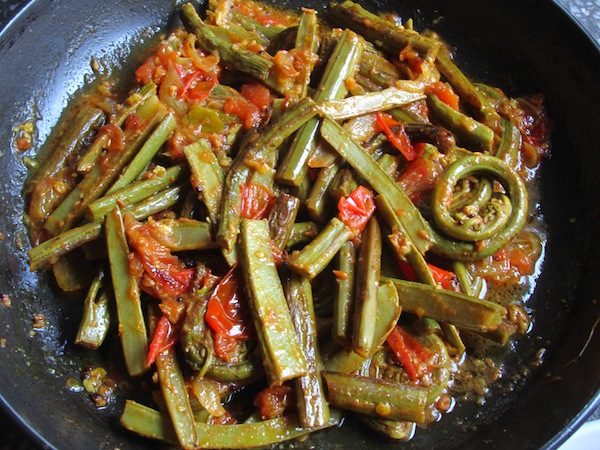 You can also see other recipes of  Niuro from 'The Taste of Nepal'.