When fresh vegetables are hard to find during winter and dry season in rural areas, dried Masyura and Pindalu (Taro) provide perfect alternatives for proteins, carbohydrates and minerals required. Masyura is commonly made up of black lentils (Maas) flour and finely sliced young leaves and steams of Taro. The two ingredients are mixed together with some water and made small balls, which are sun-dried for several days until there is no more moisture left. It can be easily stored for several months. Taro is harvested during the months of Oct-Nov and can also be stored for several months.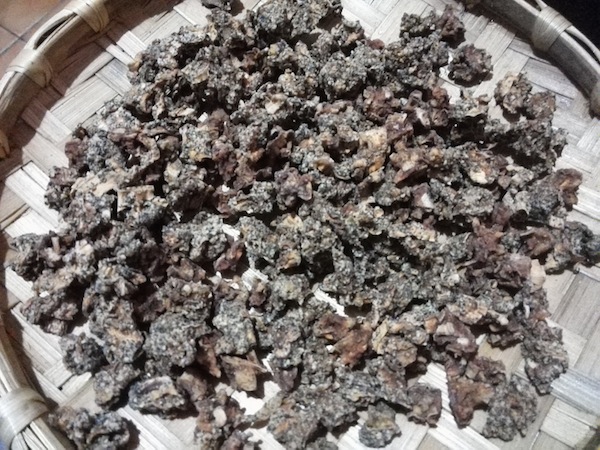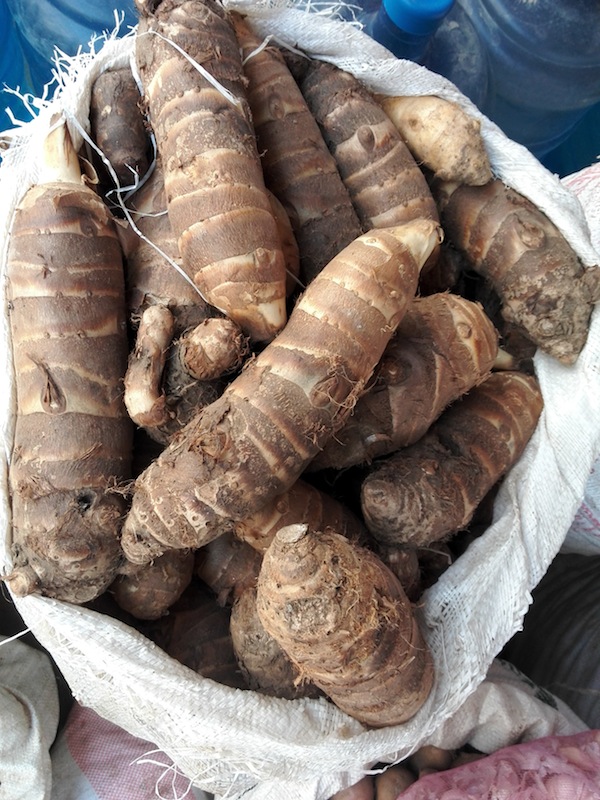 Here is a simple recipe of making Masyura ra Pindalu ko Jhol (Dried Lentil Balls and Taro Soup/Curry).
Ingredients
1 medium size Pindalu (Taro)
1 cup or handful Masyura (Dried lentil balls)
1 small size Radish (optional)
2-3 Tomatoes
1 Onion
½ tbs Cumin seed
½ tbs Coriander seed
1-2 Red chilies
2-3 cloves of Garlic
Small thumb size Ginger
1 tbs Ghee/butter
1 tbs Vegetable oil
1 tsp Turmeric powder
1 Lime/Lemon
Salt
Method
In a grinder or mortar and pestle, make spices paste using cumin seed, coriander seed, red chilies, garlic and ginger using a little bit of water.
Heat a tbs of ghee or butter in a deep pan (or Karai) in medium heat (or you can also use a pressure cooker for quicker cooking). Add a cup or handful of Masyura and fry with continuous stirring until brown. It should take around 2-3 mins.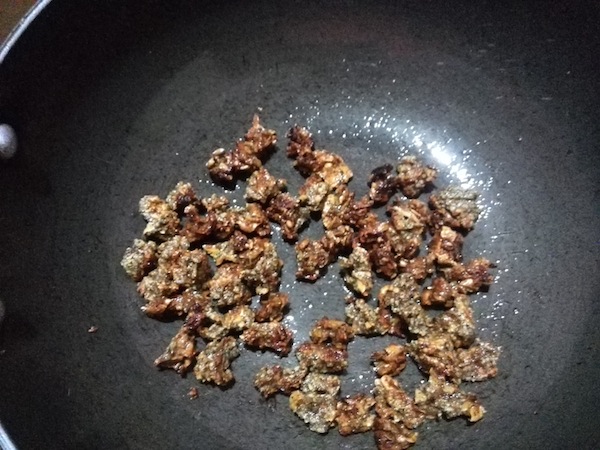 Transfer the fried Masyura in a bowl. Then add 1 tbs of vegetable oil in the same pan. Fry fenugreek seed, and then chopped onion until light brown. Add turmeric powder and spices paste, and then add diced tomatoes, fried Masyura and some salt. Cook them together using 1-2 tbs of water until diced tomatoes are softened. It should take less than 2 mins. Then add 3 cups of water.
While water is boiling, remove the skin of taro with the knife. Dice taro in small pieces making an uneven surface- for this cut the taro almost halfway through and push the knife outward to crack it into small pieces. Uneven surface helps to cook it faster and gives a rough texture.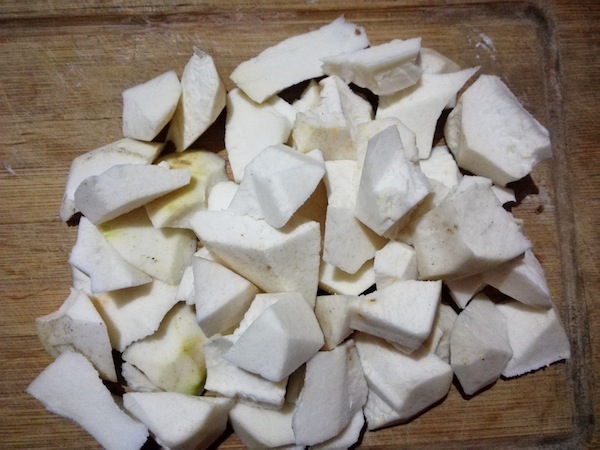 Add diced taro including diced radish (optional) after the soup starts boiling. Put the lid on and cook it for around 15-20 mins, until the taro is completely cooked. After taro is cooked, add some water if required and bring it to boil. Squeeze ½ of lime juice in the soup, which also helps to remove the irritability of taro.
Garnish with fresh coriander leaves or dill if you have. Serve hot with hot steamed rice and fresh tomato chutney (golbheda ko achaar).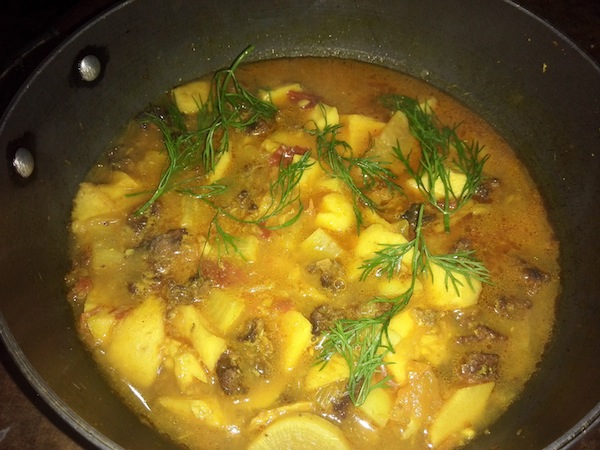 Note: Make sure your hands are dry while working with taro, either it will irritate your skin with its chemical oxalates. Beware that uncooked taro irritates your throat. Do not add lime until the taro is completely cooked, otherwise, it will slow down the cooking process.