This is super easy to prepare and healthy to eat.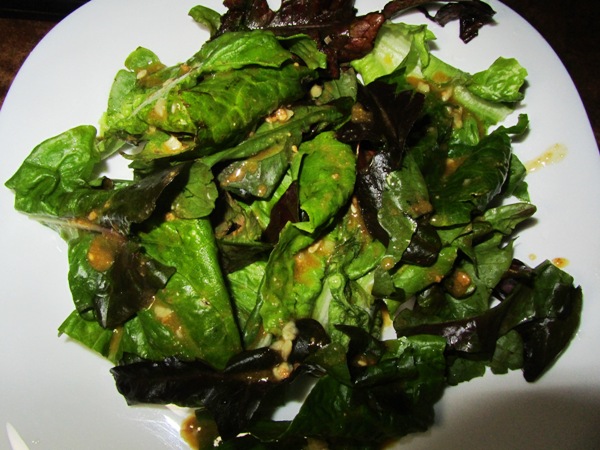 Ingredients
Fresh green leafy lettuces (these are homegrown and organic)
For salad dressings:
2 tbs toasted mustard seed oil
1 tbs of honey (or you can use a tbs of sugar)
Pinch of salt (I used a tbs of fish sauce)
1 clove of garlic (smashed and finely chopped)
1 tsp of sesame paste
1 tbs of lime juice
Method 
Wash the green leafy lettuces with clean cold water, shred into bitable size and place in the plate.
Place the ingredients for salad dressings in a small bowl and mix well using a teaspoon. I love the smokiness from toasted mustard seed oil which is widely used in Nepal for making salads and pickles. Sesame paste adds nuttiness to the salad.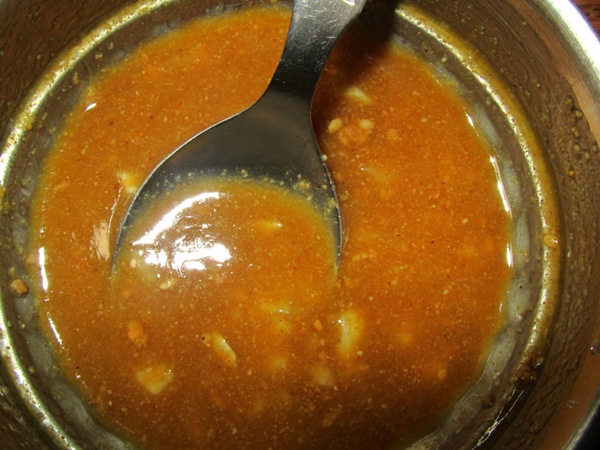 Drizzle dressings over the leafy lettuces. You may sprinkle some black pepper or toasted sesame seed.  Simple easy green salad is ready to be served.