Nepali, especially young people, can't get enough of momo, and are always looking out for the best place to have momo even when traveling to new places. Momo is the ultimate foods that Nepali people love to eat anytime, anyday and anywhere (especially in cities and towns)Here are three best places to have momo in Pokhara based on the recommendations and from our own hunt.
Mount Kailash Tibetan Restaurant, Tibetan camp- Chhorepatan
Located at Tibetan camp entrance in Chhorepatan, this small cozy restaurant serves delicious momo and often crowded with locals. It is run by a Tibetan family who hardly speak Nepali. Momo is served with hot chili achaar and tomato-coriander leaves achaar. Also try their simple delicious chowmein prepared from homemade noodles (highly recommended), and also laphing. (map here)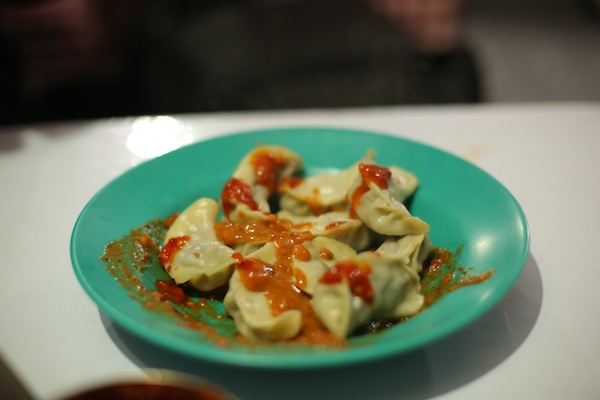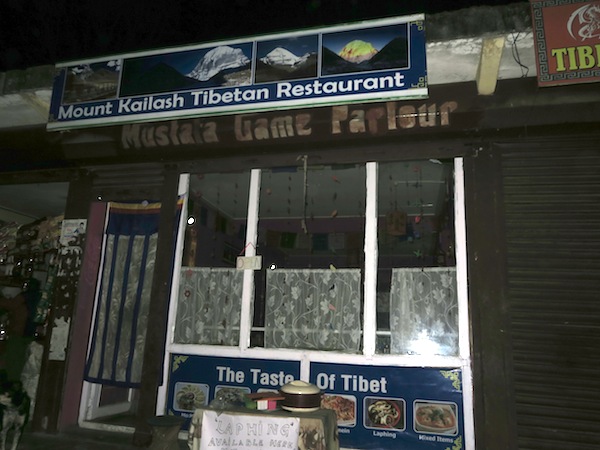 Station-The Food Club, Niva Galli-Chipledhunga
Located at narrow alley named Niva Galli in Chipledhunga, it is very popular and often crowded with young people. When asked about the place to have delicious momo, almost everyone suggested us to visit the place. Momo are served with hot and sweet chili-based sauce different than usual tomato pickle. (map here)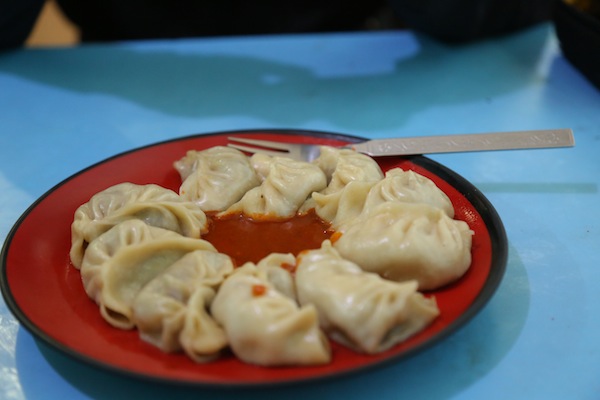 Thakali Bhanchha/Crossroads, Chipledhunga and Lakeside
Located in Lakeside and Newroad, Thakali Bhanchha and Crossroads serves delicious momo. These two restaurants serve different types of food but owned by same people and located at the same place. Crossroads is located on the ground floor and Thakali Bhanchha in flour above. Thakali Bhanchha is one of the best places for Thakali Khana in Pokhara. Many have recommended us this place but prices are little higher compared to others. (map here for Chipledhunga and Lakeside)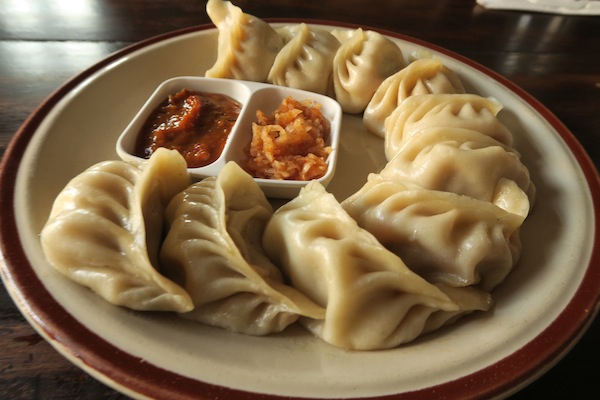 Sherpa Kitchen, Pahari Marga- Lakeside
This restaurant located in Pahari Marga, about 200 meters from the main street of Lakeside. The restaurant serves simple delicious Sherpa momo- similar to Tibetan version, which is usually flavored with only a few spices- ginger, garlic and onion/spring onions. The restaurant also has varieties of Sherpa foods such as Shyakpa/Thenthuk, Thukpa, Shyabhale, Sherpa/Tibetan butter tea (Su-cha) etc. (map here)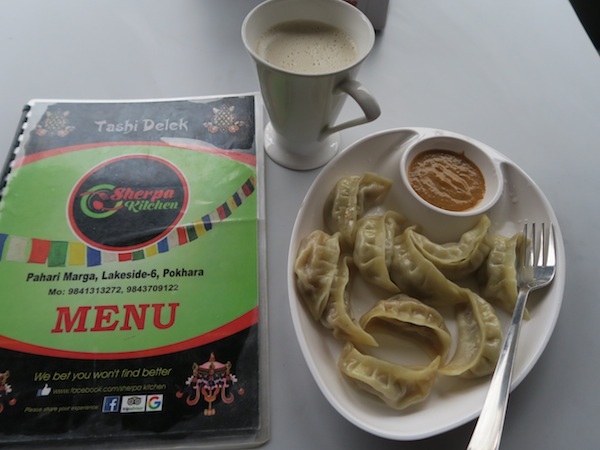 If you are from Pokhara, please recommend us other places to have momo in the comment box below!